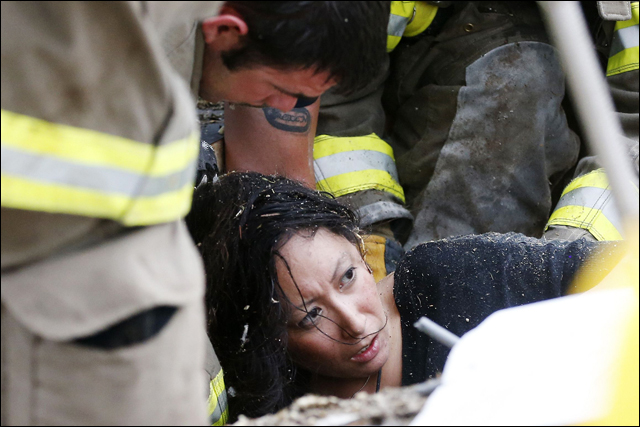 By now, you've heard all about the devastating tornado that tore through Moore, Oklahoma on Monday, destroying thousands of homes and killing 24 people. Here's the story of one survivor, a teacher who tried to protect her students when the tornado hit:
Injured third-grade teacher tells of trying to protect students
.
Jennifer Doan, a third grade teacher, was pulled from the rubble of Plaza Towers Elementary School. She suffered a fractured sternum and spine while using her body in an attempt to shield some of her students. She can barely speak, but she recalls everything that happened when the tornado struck her classroom:
Doctors were initially unsure if Doan would require further surgeries, or would even be able to walk again, but just the other day, she took her first steps again and was discharged from the hospital. Thankfully, she's on the road to recovery:
Teacher injured in Okla. tornado takes first steps
.
Seven of Doan's twenty students died. She says she wishes she could have done more, but honestly, she needs to know that in the face of a tornado, she did everything she could -- she's a hero. I hope her community helps her recognize that. For more information on how to help, go here:
Praying for Jennifer Doan!