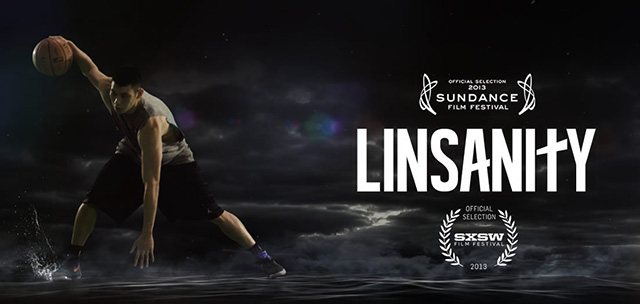 The team behind
Linsanity
, the feature documentary about Jeremy Lin's amazing breakout rise to NBA stardom, is
looking for interns
to help them develop and carry out their marketing strategy.
The film has been tearing it up on the film festival circuit, including a celebrated premiere at the Sundance Film Festival, and is now gearing up for a theatrical release this fall.
Linsanity's
theatrical run will depend heavily on word-of-mouth buzz, and they're looking for a street team to help make that happen. Here are some more details:
We are hiring!

The Linsanity movie team is looking for passionate, hard-working interns to help us release our film in theaters. Linsanity is a documentary about the NBA point guard, Jeremy Lin who had a miraculous break-out season in February 2013 that caught the world by storm. We are looking for interns to help us develop and execute a marketing strategy that spans both domestically and the over-seas. We will be organizing street teams across the US, creating buzz across social media, activating special interest groups, and making an impact in Hollywood never seen before through these communities. You will gain valuable experience as well as be a part of shaping the marketing plan of a landmark event and a landmark film. Do you want to be a part of the action?

Candidate Requirements:

* Creative marketing wizards
* Extremely detail-oriented
* Familiar with social media and content (Facebook, Twitter, Instagram, YouTube)
* Experience doing data analysis a plus
* Experience doing web/graphics/video a plus
* Passionate about Jeremy Lin's story!
* Location: LA, NY, SF Bay Area
* Time: Summer/Fall 2013
* Compensation: unpaid, we will support school credit

For further details on what they're looking for, go
here
. To sign up for the
Linsanity
street team, go
here
. And to learn more about the film, visit the
Linsanity website
or follow updates on
Facebook
.