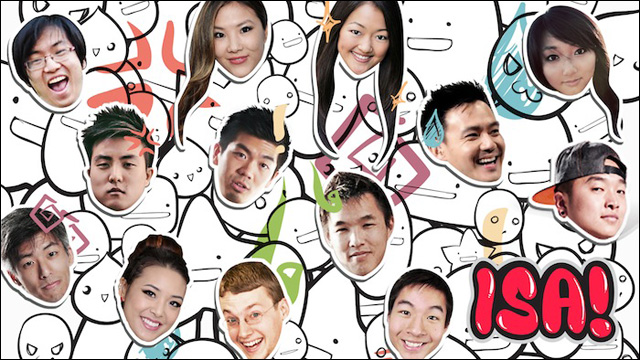 Our friends in
ISA
just launched
ISA!
(please note the exclamation point) their take on the Asian American Variety Game Show. If you've seen shows like this from Asia, you'll be familiar with the format. Great idea. They've recruited the likes of Freddie Wong, Wong Fu Productions, KevJumba, Brandon Laatsch, Clara C, Ally Maki, Mike Song, Anthony Lee, Jen (FrmHeadToToe), and David Choi, and it's a lot of fun. Here are episodes 1 & 2:
"ISA!" Variety Game Show Pt 1 - TWO TRUTHS AND A LIE
"ISA!" Variety Game Show Pt 2 - PASS IT ON
I love it. Somebody had to take on this concept sooner or later, and I'm glad it was the ISA folks -- this is great. For future episodes, subscribe to ISA's
YouTube channel
, and for more from ISA, visit
isatv.com
.