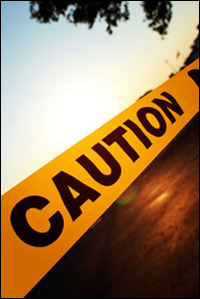 A few months ago, I wrote about Florida
hate crime victim Kanwaljit Singh
, who was followed after closing up his convenience store and shot six times while driving over a bridge -- targeted for wearing a turban in accordance with his Sikh faith. Fortunately, he survived and is slowly on his way to a full recovery.
The person or people who attacked Mr. Singh have yet to be apprehended. The FBI and local law enforcement are still investigating the incident and have released information about the missing suspect truck: S-10 or GMC Sonoma-style truck, single-cab, dark blue or black truck with a license plate and Ford decal or emblem on the right rear bumper:
Florida Sikh Shot While Driving Fears Loss of Business, Suspects Remain at Large
Meanwhile, since the attack, Singh and his family have suffered significant financial problems. Due to Mr. Singh's medical condition, he is unable to return to work at his convenience store. The family is behind in paying utility bills and purchasing inventory, and are at risk of losing their business.
SALDEF, the Sikh American Legal Defense and Education Fund, is calling on the community's support to assist the Singh family during this difficult time:
We humbly request your support in assisting this family during this financially and psychologically distressing time, in the true Sikh spirit of seva. You may financially support Mr. Singh and his family by writing checks made payable to Mr. Kanwaljit Singh and mailing them to:

Mr. Kanwaljit Singh
c/o Sikh Society of Central Florida
2527 W. State Road 426
Oviedo, FL 32765
(Note that contributions are NOT tax deductible)

You can also help local authorities catch the perpetrator(s) of this crime by contributing to the Crimestoppers fund. The fund gives reward money to citizens for tips which help with the investigation. Contact the Executive Director of Crimestoppers, Alyson Durrance at 386-212-6543 to make a financial contribution on behalf of Mr. Kanwaljit Singh.

Every little bit helps. For further information about making a donation, visit the
SALDEF website
.