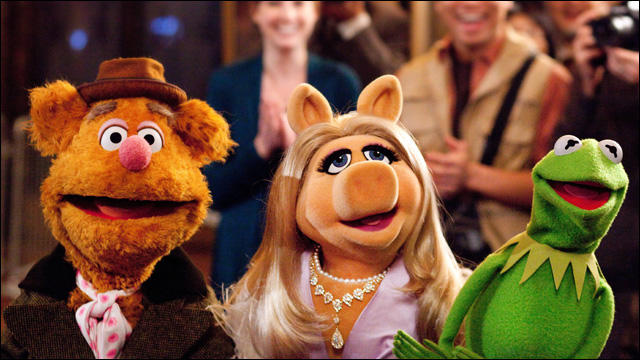 A Hollywood film editor who worked on
The Muppets
has filed a lawsuit against Walt Disney Pictures and editor James Thomas, alleging harassment, gender discrimination and wrongful termination:
Disney Sued For Harassment & Discrimination By 'Muppets' Editor
.
According to the complaint, assistant editor Cecilia Hyoun was discriminated against, subjected to a hostile work environment, and terminated "because of her gender, race and family responsibilities and because she made good faith complaints and opposed Defendants' unlawful conduct."
"Defendants also falsely claimed that Plaintiff's position was being eliminated, whereas in truth and in fact a subordinate male employee with vastly less experience than Plaintiff was promoted to her position," adds the complaint of her June 1, 2011, dismissal from The Muppets. Hyoun is seeking compensatory damages to be determined by the court in a jury trial for her lost wages, sick pay, and vacation pay. Hyoun started work on The Muppets in the fall of 2010 and claims she even turned down another job at Paramount because she expected to be working on the film until November of 2011. Claiming that Thomas made negative comments about her race, the postproduction vet is also seeking punitive damages and mental and emotional distress damages as well as interest and legal costs and "other and further relief as the court deems just and proper."

All together, Hyoun's lawsuit alleges retaliation, harassment, gender discrimination, failure to take reasonable steps, wrongful termination in violation of public policy, negligent supervision/retention and intentional infliction of emotional distress. More here:
Disney Sued Over Alleged Gender Discrimination on 'Muppets' Movie
.