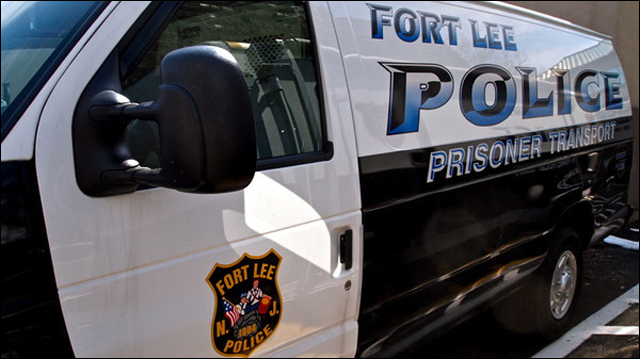 Revisiting this case again... Remember that story from a couple of years back about a group of New Jersey teens who were rounded up by cops at a house party, forgotten, and
left locked in a van outside police headquarters overnight
? You bet your ass that lawsuits were filed. And now, a third teenager has added a lawsuit to the pile:
Teen locked overnight in police van sues Fort Lee
.
Kevin Jun was one of five teens who were rounded up at a Fort Lee house party, brought to police headquarters in the back of a police van, and promptly forgotten about and left in there for fifteen hours -- locked in the vehicle without food, water, bathroom facilities or warm clothing. Whoops.
Jun has filed a lawsuit against the Fort Lee Police Department and about a dozen officers, alleging that his civil rights were violated when he was falsely arrested, unlawfully detained and left to rot in that police van. On top of that, cops at the scene apparently used racial slurs to refer to the Asian Americans.
Like the first two plaintiffs, Adam Kim and Liam Eisenberg, Kevin Jun filed a complaint in U.S. District Court in Newark alleging his civil rights were violated when officers falsely arrested and unlawfully detained him after breaking up a house party in March 2011. Jun, who is of Korean descent, also said in the suit that officers at the scene used racial epithets to refer to Asian-Americans.

About 13 minors had their cellphones confiscated and were transported to police headquarters that evening. Five — who were mostly Asians — were left in a van while the others went inside, the suit said. Two officers eventually returned to respond to a call. When the teens cried out, one officer yelled, "shut up," the suit said. Unsure if the comment was directed at them, the youths ceased their calling.

Upon returning to the station, the officers got out but the teens remained locked in the back for roughly 15 hours without food, water, bathroom facilities or adequate warm clothing, the suit said. A man noticed the teens the next afternoon and notified police, who then retrieved the youths.

The lawsuit alleges that the officers intentionally inflicted emotional distress, were negligent, and displayed racial bias, among other claims. According to the police chief, the incident was "unfortunate." Hell of an understatement. Prepare to pay up, officer. More here:
Third teen sues Fort lee Police Department
.