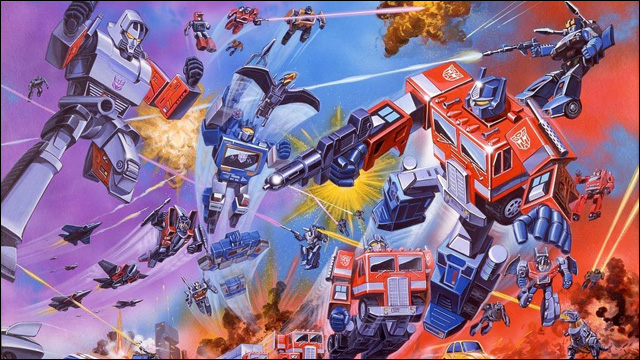 Yes, they're making another
Transformers
movie. Michael Bay is back in the director's chair, and there will be much destruction. And as an American-Chinese co-production, we can also expect to see a lot having to do with China:
'Transformers 4' Is Taking China Very Seriously
.
The producers have promised that
Transformers 4
has "a great deal to do with China." Gotta make that China money, yo. That means we'll be seeing Chinese actors and multiple Chinese landmarks blown to bits -- this is Michael Bay, after all. Heck, they're even casting some roles through a
Chinese reality TV show
.
But it looks like they're filming at least some of the movie in Michigan. I got this email passed along to me specifying that they're looking for Chinese adults, 18 years of age and older, to be extras in scenes being filmed in the Lansing area:
My name is Kathy Remski, and I cast people to work on movies being filmed in Michigan.

I am working on the film Transformers 4 and we are looking to cast a great many Chinese adults, 18 years of age and older for scenes being filmed in the Lansing area.

Being in a movie as an extras can be fun but the days are long and there is a down time. Extras are paid for their work.

We have a website where people who are interested can set up a confidential online profile. Our website is rsol.us

The is a talent sign tab up at the top of the home page. There is no fee to sign up for Transformers 4.

Any assistance to forward this onto individuals in the Chinese community is greatly appreciated.

Kathy Remski
Partner, Real Style

Sign up
here
at your own risk. But beware! You think you're signing up to be an extra in the next
Transformers
movie, and you might just find yourself
tricked
into appearing in a fear-mongering anti-Chinese political ad.
(Thanks, Frances.)