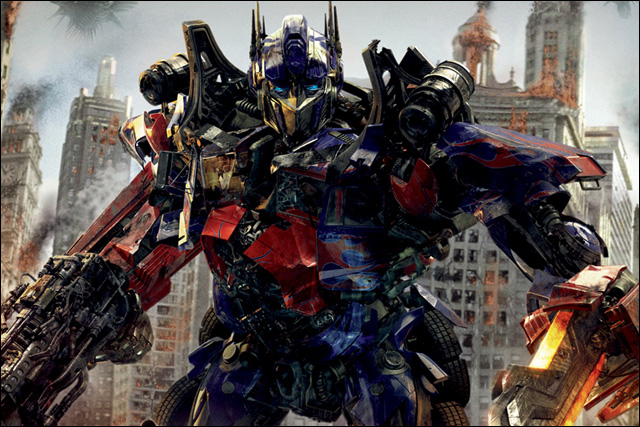 Hey, want to be in the next
Transformers
movie? (Yes, they're making another one.) Then you might want to make your way over to China.
Transformers 4
will be partially shot in China -- gotta get that China money, yo -- and they will be casting some of the Chinese roles in the movie... through a reality show:
Chinese Reality Show Will Choose Four Actors for 'Transformers 4.'
Whether you're a professional actor or an unknown with no prior experience, if you are lucky enough to snag yourself a place on
The Transformers 4 Chinese Actor Talent Search
, airing in June, then you might have a chance to see yourself alongside Autobots and Decepticons on the big screen:
Called "The Transformers 4 Chinese Actor Talent Search" (heck of a title, guys), the show will begin airing in China in June, and will feature members of the American and Chinese production teams evaluating would-be film stars. There will be separate categories for professional actors and contestants with no prior experience, with two winners in each segment earning roles in "Transformers 4." Other roles for Chinese actors will also be cast in a more traditional fashion.

The American judges will include Sid Ganis, former head of the Academy of Motion Picture Arts and Sciences who is now chairman of Jiaflix; Megan Colligan, a market and distribution executive with Paramount; "Transformers 4" casting director Denise Chamian; and producer Lorenzo DiBonaventura. China is represented on the jury by Jia Qi, deputy director or China Movie Channel, and Liang Longfei, VP at m1905, the Chinese network airing the series.

The bad news, though, is that you'll have to work with Michael Bay. So... there's that. More here:
'Transformers 4': Paramount to Cast Chinese Actors Via Reality TV Show
.