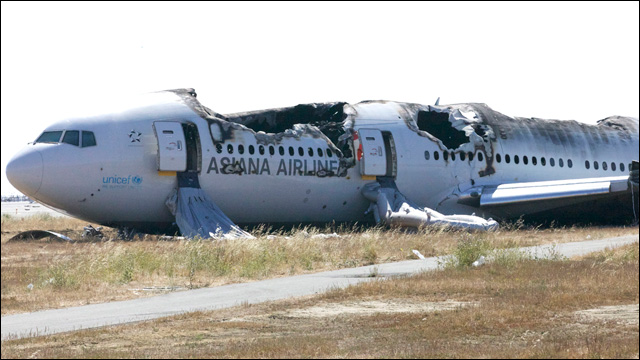 On second thought, maybe not. Asiana Airlines will not pursue a lawsuit against KTVU for those racially offensive names that made it on the air last week:
Asiana won't sue KTVU for mistake
.
Earlier this week, the airline said that it would take legal action against KTVU for airing that
fake pilot name prank
, alleging that the incident damaged the company's image.
But it looks like they've reconsidered their response to "Sum Ting Wong" and the gang, announcing today that the company wouldn't file suit after KTVU offered an official apology.
So in sum: first, Asiana threatens to sue KTVU and the NTSB over the "demeaning" report. Then they announce that they're moving ahead with the lawsuit, but only against the station. Now nobody's getting sued. Well, Asiana is probably getting sued. For the crash.
Let's face it: they didn't really have much of a defamation case. One could argue that after a fiery plane crash that killed three people, this should probably be pretty low on the list of things Asiana needs to deal with right now, including death, injury, damage and public relations.
That said, somebody at KTVU still needs to get to the bottom of this shit.
Oh, and did somebody mention a lawsuit? The passengers of Asiana Airlines Flight 214 have initiated some legal action of their own:
Passengers begin legal action against Boeing after Asiana Airlines crash
.