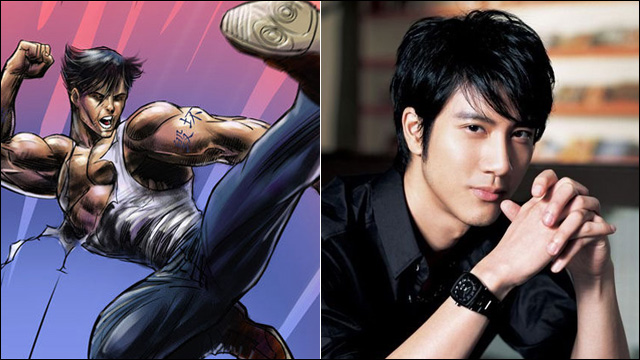 "The Annihilator"
is comic book legend Stan Lee's new Chinese superhero. Because Stan Lee (not Chinese) is a savvy guy, and he knows it's probably not a bad idea to get in on some of that China Money.
This week, news broke that Taiwanese American singer-actor Wang Leehom will star as the titular hero in Magic Storm Entertainment's movie adaptation of
Annihilator
:
Singing Sensation Wang Leehom to Star in Adaptation of Stan Lee's 'Annihilator.'
Annihilator
tells the story a young Chinese prisoner, Ming, who undergoes a dangerous genetic procedure that gives him extraordinary abilities. He proceeds to use those abilities to kick some bad guy butt.
Singer-actor Wang Leehom is set to star in Magic Storm Entertainment's adaptation of Stan Lee's "Annihilator."

The film is a co-production between Magic Storm Entertainment, who partners with Lee's Pow Entertainment banner and the Chinese state-run National Film Capital. "The Bourne Legacy" scribe Dan Gilroy is penning the script

Based on the comicbook series, the story revolves around a young Chinese expatriate who must choose between remaining in prison or enlist in a secret U.S. super soldier program." After a grueling gauntlet of tests and experiments, he survives thanks to "his extreme resolve, gained as a result of his family's tradition of practicing Qijong and martial arts."

Wang was born in New York, but became a huge music star overseas. He appeared in Ang Lee's
Lust, Caution
, and directed and starred in the romantic comedy
Love in Disguise
. He's currently filming a role in Michael Mann's action thriller
Cyber
. Looking forward to seeing him go full superhero.
More here:
Singer Wang Leehom Set to Star in Stan Lee's Annihilator
.