Disney's first animated Marvel Comics adaptation is based on a superteam of Japanese heroes.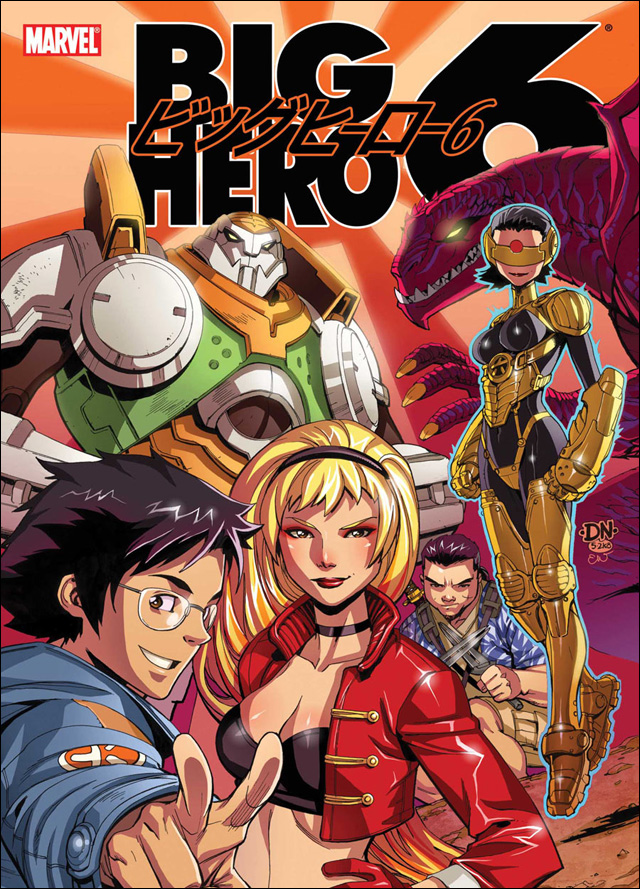 Earlier this year, Walt Disney Animation Studios announced its next big animated feature,
Big Hero 6
, an Asian-themed action comedy adventure based on the Marvel Comics superteam of the same name.
Set in the fast-paced, high-tech city of San Fransokyo (yes, a cross between Tokyo and San Francisco), the story follows brilliant robotics prodigy Hiro Hamada and his team of first-time crime fighters, who find themselves in the grips of a criminal plot that threatens to destroy city.
Over the weekend at the D23 Expo, the studio unveiled some details and footage from
Big Hero 6
. Here's a very brief bit of first-look
footage
that gives a feel for the San Fransokyo setting:
That's not a whole lot to go on, but it does look pretty cool. I'll admit, I don't know anything about comic book version of Big Hero 6, so I don't know what to expect. I suspect a lot of it will be "Disney-fied, but the premise has potential. Here's some previously released concept art: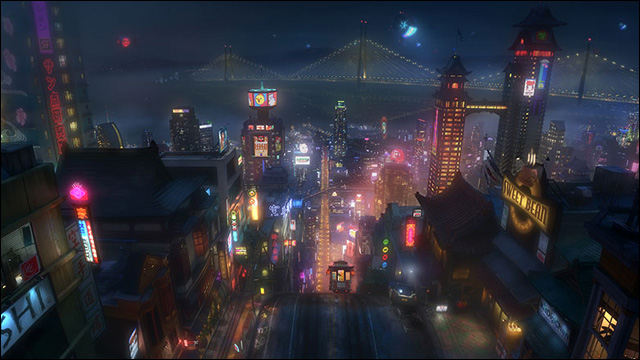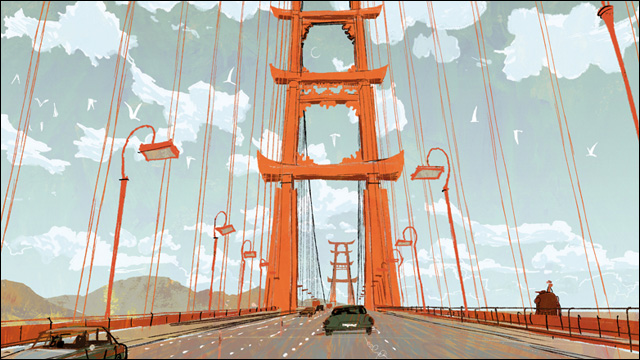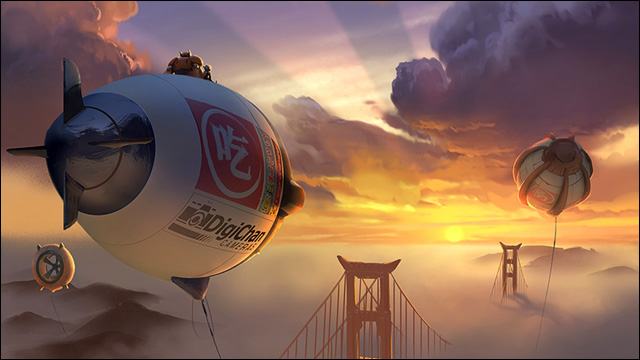 Big Hero 6
hits theaters on November 7, 2014.
More here:
Disney Gives Marvel Fans First Look at Big Hero 6 Animated Film
.