Ouch. Your face broke my hand.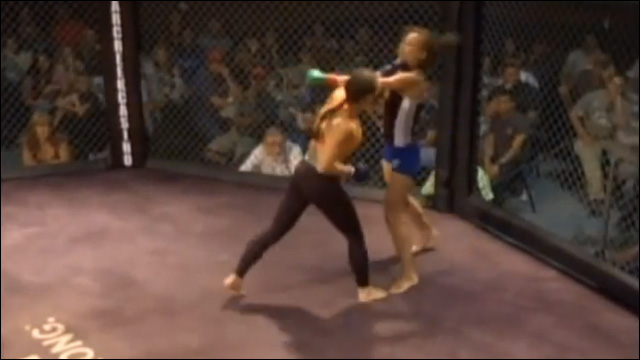 Boom. That didn't take long. Not much to explain in this
video
, which they're calling the women's MMA knockout of the year. I don't watch enough fights to know if this is true, but it's quite a knockout. Fighter Jinh Yu Frey kindly introduces Darla Harris to her fist. And then the ground:
The punch won Jinh the fight in 24 seconds, but unfortunately, it also
broke her hand
. Still, you can't beat the notoriety -- the bout actually happened last month at the Sugar Creek Showdown 18 in Oklahoma, but the clip went viral this week. Great for Jinh Yu, a first-year fighter who's now 2-0... not so great for Darla.
More here:
Jinh Yu Knockout Of Darla Harris In MMA Bout Is A Hit