Fast 7 will be the Ong Bak star's English-language Hollywood debut
.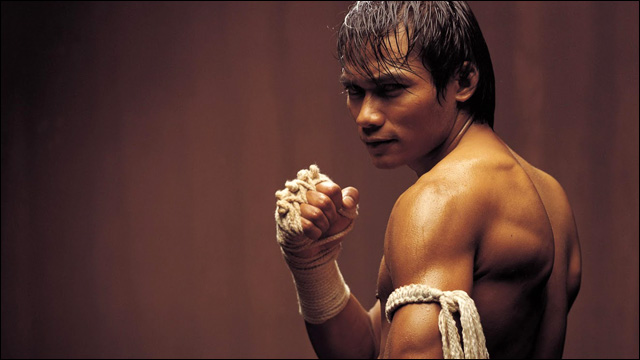 The next
Fast & Furious
flick just added some fast and furious star power to its roster. Thai action star Tony Jaa will make his big studio English-language debut in the seventh installment of Universal's blockbuster auto action movie franchise:
Asian Star Tony Jaa Joins 'Fast and Furious 7.'
Jaa, best known for kicking copious amounts of ass in the
Ong Bak
movies, joins the bulging cast that includes Vin Diesel, Paul Walker and Dwayne Johnson. No details on Jaa's character, but I'm sure it will involve a great deal of punching and kicking. And if we're lucky, maybe an elephant or something.
The script is still being being written by longtime franchise player Chris Morgan, so details are sketchy and Jaa's part in the international action pic remains unknown.

Jaa is a stuntman-turned-actor who spent his youth as an elephant herder. He watched martial arts movies and decided to follow in the footsteps of heroes Jackie Chan and Jet Li. He made three Ong Bak films, which were global hits, and is considered a symbol of national pride in his home country.

Fast 7 will be his English-language debut as well as his first studio picture.

I think he makes an awesome addition to the series. When asked if he was looking forward mixing it up with Diesel or Johnson, and more importantly, who would win in a fight, Jaa was diplomatic: "Having a chance to work with Vin Diesel and The Rock already makes me a winner." All right.
Tony Jaa isn't the first Asian action star to show off his moves in the
Fast
series.
Fast & Furious 6
featured Indonesian actor Joe Taslim of
The Raid
(which is crazy awesome). I loved the scene where he faces off against Sung Kang and Tyrese Gibson -- and the two are waaay out of their league.
Fast & Furious 7
will be directed by James Wan, who taking the reins from Justin Lin, director of the last four movies in the series. The movie starts shooting next month, with the crazy plan to get it out for a July 11, 2014 release date. Even with no Justin and no Han, I'm in.