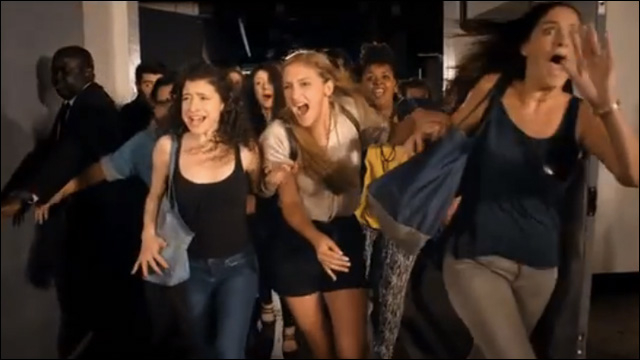 Last month, red hot fashion designer Alexander Wang invited New Yorkers, via social media, to a mysterious
"one-time-only undisclosed event,"
with scarce details revealing only a location and time.
On the day of the event, curious fans were greeted with a video message from Wang, who revealed that when the doors opened, attendees would have exclusive access to pieces from the "T by Alexander Wang" collection. Oh, and
everything was free
. No shopping bags or carts, just whatever you could physically take.
Here's the video of folks losing their minds over some free Alexander Wang:
Fashion riot. Hell, I'm not judging. I would have gone crazy too. For more from Alexander Wang, go
here
.