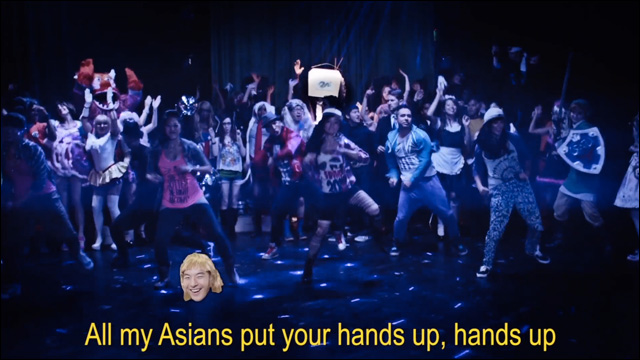 It's YouTube Geek Week. To kick things off, as one of the ambassador channels for the occasion, The YOMYOMF Network (founded by Justin Lin and friends) dropped this crazy-ass original comedy music video in celebration of global geekery,
How to be More Asian
, starring Jacob and Josh Fu, aka
The Fu
. In this case, it's a deep dive study into Asian weirdness.
Honestly, I don't understand half the allusions in this video, but it's... colorful. Hey, we can definitely be weirdos. Own it. For more videos from the YOMYOMF Network, subscribe to their
YouTube channel
.