Random stabbing leaves a man dead, woman seriously hurt.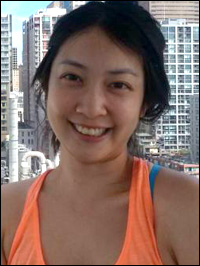 Last Friday in Seattle, a college professor was killed in an apparently unprovoked and random stabbing that also severely injured his partner on their way through Pioneer Square after the couple left a Seattle Sounders soccer game:
Man killed, woman seriously hurt in random Seattle stabbing
.
Troy Wolff, who taught English at Shoreline Community College, died of multiple stab wounds, while 30-year-old Kristin Ito was hospitalized in serious condition.
The alleged attacker, 44-year-old Donnell Jackson, was described as "operating at a diminished mental capacity." The man reportedly confronted them with a small knife and started stabbing Ito repeatedly, then turned on Wolff when he tried to intervene. He was taken into custody and booked for investigation of murder.
Wolff and Ito had attended the soccer game at CenturyLink Field and were attacked near Third Avenue South and South Jackson Street, close to the King Street railway station.

At about 10:32 p.m. Friday, Seattle police said SWAT and gang-unit officers responded to a 911 call about the stabbing.

Police said the preliminary investigation indicates that Wolff and Ito were walking together when a man suddenly confronted them with a small knife and began stabbing Ito repeatedly in the torso.

Wolff "attempted to intervene and the suspect turned on him and began stabbing the male victim repeatedly in the neck and torso," the police report states.

Fire Department medics transported both victims to Harborview Medical Center. Wolff died Saturday afternoon.

Ito, an employee at Expedia, is in stable condition, but faces a long road of recovery. Her friends and co-workers have established a
PayPal fund
to help cover her medical costs. More info
here
.