An Atlanta family mourns the loss of a loyal seeing-eye dog.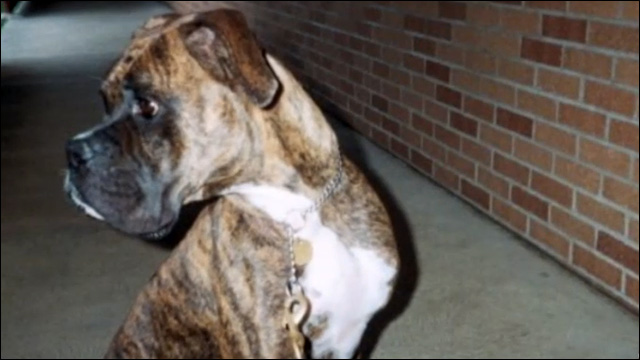 Oh man. Getting a little choked up reading this story out of Atlanta about a guide dog that was struck by a car and fatally injured, but saved the life of his owner's child:
Guide dog dies after saving owner's child
.
On Monday, David Furukawa, who is legally blind, was walking his 4-year-old son William to school with the help of his seeing-eye dog Simon. They were crossing the street when a car ran a stop sign and plowed into them, striking Furukawa and the 80-pound boxer.
But according to witnesses, Simon jumped up and pushed William out of the path of the car.
And when bystanders rushed to take the boy to safety, Simon hobbled after them to make sure he was safe. Despite suffering a broken leg, a gash on his side and internal bleeding, the dog followed them all the way home. He died on the way to the emergency vet clinic.
Here's David Furukawa's account from his hospital bed:
David Furukawa was hospitalized with a broken elbow, knee and heel. The driver, Calvin Armour, was cited for running a stop sign and failing to yield to pedestrians in the crosswalk.
More here: Guide dog killed while performing heroic act