Dr. Ken is still a licensed physician. Might as well put that knowledge to more use.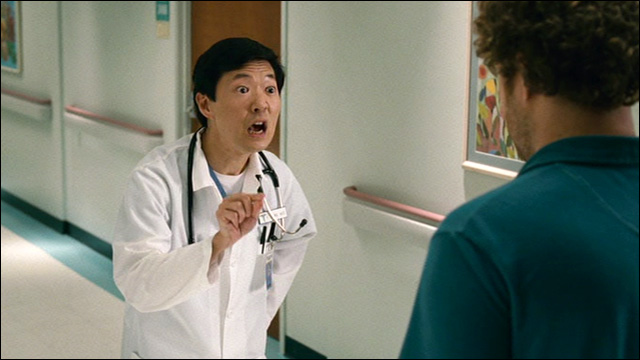 More TV news... Ken Jeong will star in and produce
Dr. Ken
, a multi-camera medical comedy for NBC based on his own life:
'Community's Ken Jeong To Star In & Produce Medical Comedy Project For NBC
.
As folks might be aware, Jeong is an actual medical doctor -- he did the whole dutiful Korean American son thing, went to med school and was practicing medicine before pursuing his Hollywood dreams and hitting it big. He's still a licensed physician in the state of California. Might as well put that knowledge to more use.
Besides being a comedy star, Community and The Hangover standout Ken Jeong is a licensed physician. His life before going into comedy will be the subject of Dr. Ken, a multi-camera comedy that has landed at NBC with a significant penalty. Feature comedy writer Jared Stern (The Internship) is writing the project, from Community producer Sony Pictures TV and John Davis and John Fox's studio-based Davis Entertainment. Stern, Davis and Fox executive produce, with Jeong co-executive producing. Jeong is a regular on Community, whose upcoming fifth season is rumored to be the cult comedy's last — but that is never certain as Community has defied the odds before. But even if Community continues for another season and Dr. Ken goes to series, things could be worked out as both shows are with NBC and Sony TV.

I know that Ken Jeong is a somewhat divisive figure -- I am not a fan of his character Chow in
The Hangover
movies -- but honestly, this project sounds perfect for him. I do think he's a talented actor, and I've always admired his crazy energy. I would totally watch him in a starring role like this. Fingers crossed.
More here:
Ken Jeong of 'Community' to star in NBC medical comedy based on his life
.