Have you made your plans yet? Tickets are available now.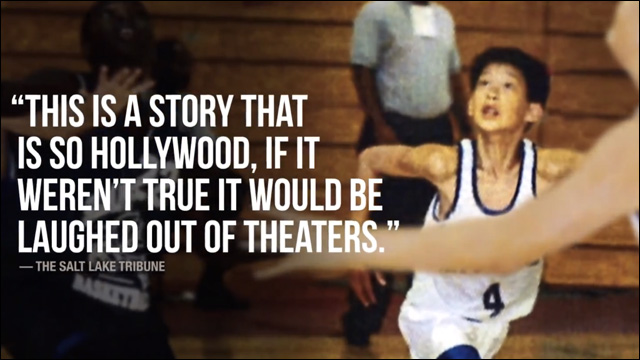 Sports fans! Movie lovers! Jeremy Lin devotees! The feature documentary
Linsanity
, directed by Evan Jackson Leong, hits select theaters nationwide this Friday, October 4. The film is an in-depth look at the unlikely underdog story of Jeremy Lin, from one kid's humble hoop dreams to his meteoric rise to global NBA stardom. But this is not an overnight success story. This is a story about family, faith and perseverance.
Since even before its world premiere earlier this year at the Sundance Film Festival, I've talked a lot about this movie. This is your chance to relive the Linsanity. Have you made your plans yet? Tickets are available now. The important thing to remember is that first weekend ticket sales are really important to ensure that the film's theatrical run has a better chance in the weeks to come.
First, here's the
theatrical trailer
again to get you psyched:
Here's the full list of
Linsanity
theater locations:
U.S. Theatrical release on October 4th, 2013:

Chicago

- AMC River East, 322 E Illinois St, Chicago, IL 60611

Houston

- AMC Studio, 2949 Dunvale Rd, Houston, TX 77063
- Sundance Cinemas Houston, 510 Texas Ave, Houston, TX 77204

Los Angeles

- AMC Atlantic Times Sq, 450 N. Atlantic Ave., Monterey Park, CA 91754

New York

- AMC Village, 66 3rd Ave, New York, NY 10003

San Diego

- AMC Mission Valley, 1640 Camino Del Rio N, San Diego, CA 92108

San Francisco Bay Area

- Bluelight Cinemas, 21275 Stevens Creek Blvd, Cupertino, CA 95014
- Sundance Kabuki Cinema 1881 Post St, San Francisco, CA 94115

Washington DC

- AMC Rio, 9811 Washingtonian Blvd, Gaithersburg, MD 20878

Taiwan Theatrical release on October 11th, 2013:

- For more details, click here.

U.S. Theatrical release on October 11th, 2013:

Seattle

- AMC Alderwood, 18733 33rd Ave W, Lynnwood, WA 98037

Also coming to these cities on October 11th, 2013 (theater TBA):

- Boston

- Honolulu

- Philadelphia

Don't see your city on the list? There are also several special individual Tugg screenings happening all over the country, dependent on demand. You can even
request an event
in your area. For the full rundown of theaters and events, head over to the
Linsanity movie website
.
Also be sure to check out my Sound and Fury podcast conversation with director
Evan Jackson Leong
.