43-year-old Clifton Huang was arrested on suspicion of murdering his mother.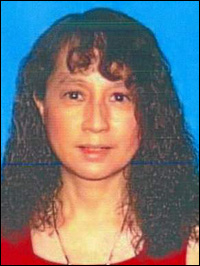 Damn. Some grisly news out of Southern California... Last week in Hacienda Heights, a man was arrested for killing his mother and stuffing her body in the trunk of a car:
Hacienda Heights trunk body victim identified, son arrested
.
43-year-old Clifton Huang was arrested on suspicion of murdering his mother, 63-year-old Vilma Lai-Chuen Chau. Her body was discovered bound in the trunk of her car, parked inside her garage. Pending an autopsy, the cause of death isn't clear, but Chau had apparently been dead for several days before her body was discovered.
A specific motive in the murder wasn't clear either, but family indicated that they two argued often. Chau had even taken out a restraining order against Huang. Her body was discovered when family members became suspicious after not seeing her for several days:
It initially appeared Chau made have been dead for about three days, though coroner's officials would make a more exact determination at autopsy.

Family members who became concerned after not seeing Chau in several days were the first to discover her body, the lieutenant said. Huang was at the home when they checked on a strong odor emanating from the garage and discovered Chau's body, which was bound with rope inside the trunk of her Mercedes-Benz.

The family members immediately called deputies from the sheriff's Industry Station, who arrived and confirmed the grisly find, Rosson said.

Huang was still at the home when deputies arrived and was detained, sheriff's officials said.

Huang, who has a lengthy criminal record, was arrested by the Los Angeles County Sheriff's deputies at the scene. More here:
Son arrested in death of woman whose body was found in Hacienda Heights
.