Powerhouse performer is the fan favorite to win Australia's X Factor.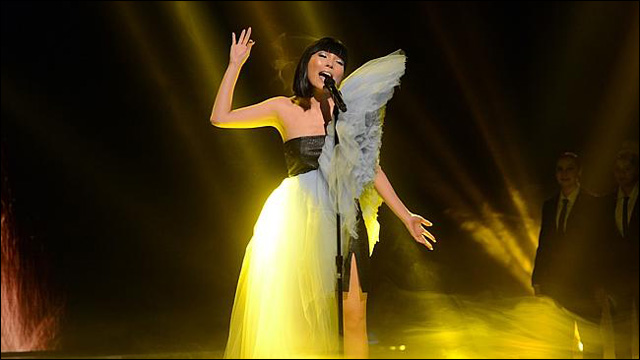 The internet continues my education of televised reality singing competitions. This is a great story from down under, where contestant
Dami Im
has been kicking ass on the Australian version of
The X Factor
. Week after week, the 24-year-old Korean Australian music teacher from Queensland has been wowing the judges and winning the hearts of viewers with her powerhouse performances. Here's a recap of her superstar-making season so far...
Her audition:
"Hero"
Bootcamp:
"Jolene"
Home Visits:
"If I Were a Boy"
Live Show 1:
"One"
Live Show 2:
"Purple Rain"
Live Show 3:
"Don't Leave Me This Way"
Live Show 4:
"Roar"
Live Show 5:
"Best of You"
Live Show 6:
"Bridge Over Troubled Water"
Live Show 7:
"Clarity"
I keep re-watching her incredible rendition of "One." Didn't think I'd be keeping up with the weekly results of an Australian singing competition, but dammit, you've got me, X Factor. I'm totally obsessed with Dami Im.


More here: X-Factor's Dami Im set to be first Asian-Australian pop star