The unwelcome return of "Ho Lee Fuk," "Sum Ting Wong" and "Wi Tu Lo."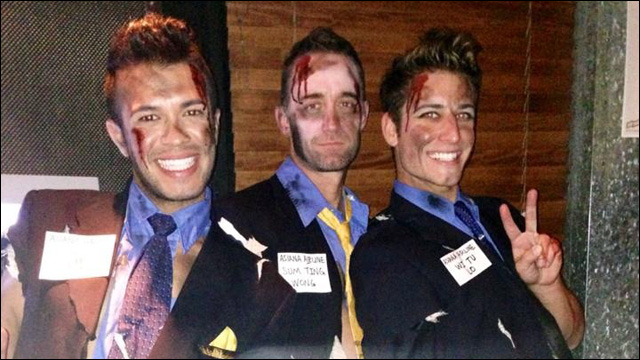 Well, Halloween is upon us. And with the early weekend festivities came a whole lot of crappy racist costumes, documented on social media for all to see. Just when you think you've seen all the bad taste you can take, a photo like this comes my way, taking that shit to new heights.
Behold, the assholes who dressed up as bruised and bloodied Asiana Airlines flight attendants. This photo was apparently taken over the weekend at the Sidetrack Video Bar in Chicago.
Their costumes, of course, refer to
Asiana Airlines Flight 214
, which crashed earlier this year in San Francisco, killing three passengers. And yes, their name badges identify themselves as "Ho Lee Fuk," "Sum Ting Wong" and "Wi Tu Lo" -- the fake racist flight crew names that infamously
ran as a prank on KTVU
.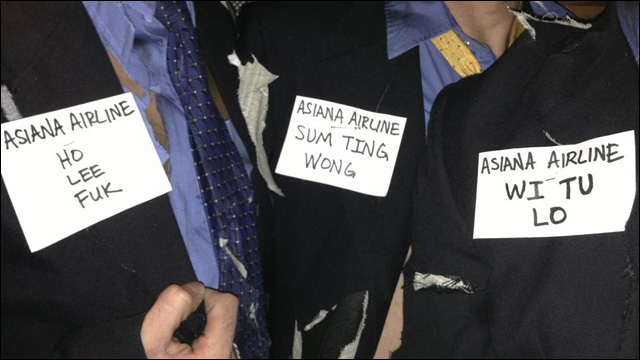 Three people die, dozens more injured. At least you guys got a good Halloween costume out of the tragedy.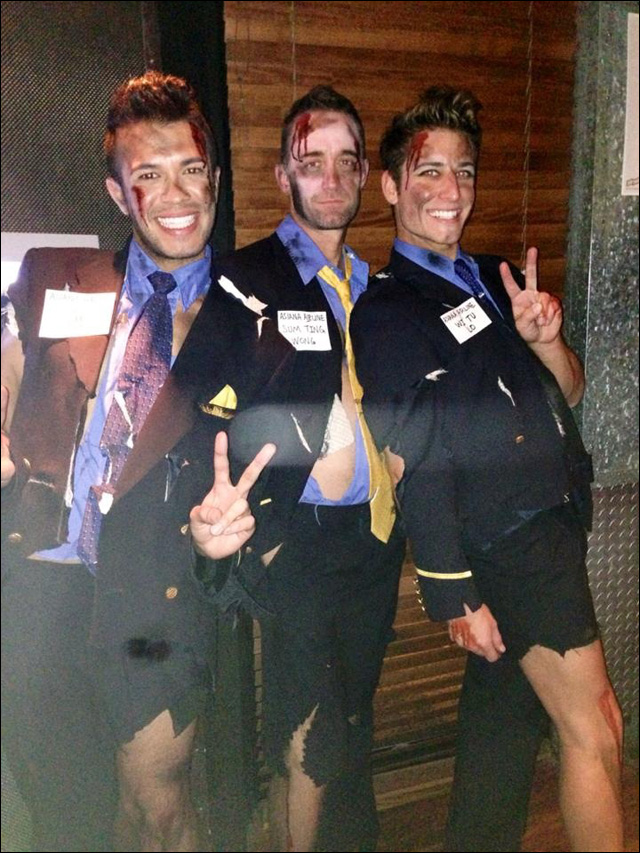 Classy. To top it all off, I'm told -- though I can't confirm this yet -- that these guys are actual flight attendants for United Airlines. I really hope they don't show up to work dressed like this on Halloween.
UPDATE: I've heard from several different people who say they can confirm that these fellows all work as actual flight attendants for Continental/United Airlines.
UPDATE: SFist has posted a photo of a guy costumed as an
Asiana Airlines pilot
("Captain Sum Ting Wong"), spotted over the weekend at a party at Montbleu Casino and Resort in Lake Tahoe: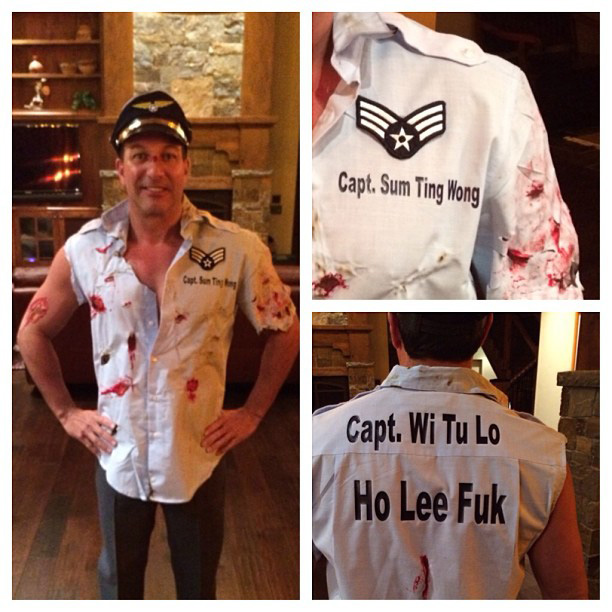 WTF.