It's not an easy name to live up to.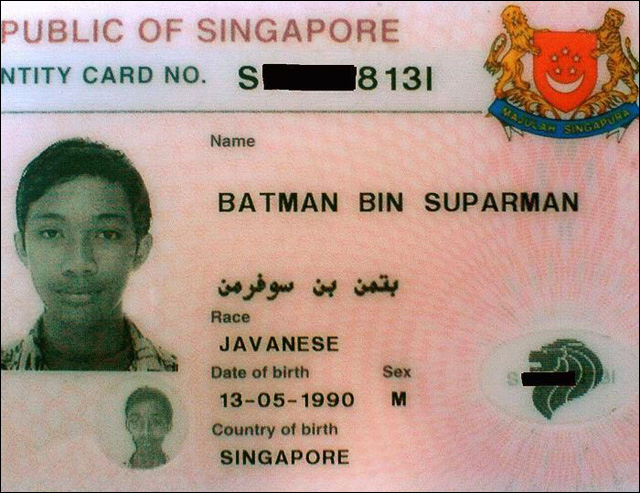 You guys, I'm really sorry to convey this news, but Batman bin Suparman has been jailed in Singapore on theft and drug charges:
Trending: Batman bin Suparman jailed in Singapore
.
Yes, the guy's name is indeed Batman bin Suparman. Well before his arrest, he was already a bit of a cult figure on social media because, well, his name is friggin' Batman bin Suparman. That kind of name gets you some attention. His actions of late, however, have not been very superheroic.
23-year-old Batman bin Suparman -- his real, legal name -- has been sentenced to 33 months in prison by a court in Singapore. He was reportedly caught stealing money from a store, in addition to fraudulently making purchases with his brother's ATM card:
Now 23, Batman is back in the news after getting sentenced on Monday to three years in jail on a variety of charges. Batman was arrested in August, after surveillance video showed him stealing the equivalent of $400 from a store, according to court documents obtained by the AFP.

In addition, Batman stole the ATM card of his brother, Nurazman Suparman, and fraudulently used it to make purchases totally about $680, according to Channel News Asia. He also pleaded guilty to unrelated counts of theft and heroin consumption.

It seems that Batman bin Suparman has fallen on hard times. Troubling. Rise up, my friend!
More here:
Batman Bin Suparman Jailed In Singapore
.