Seattle wide receiver has family in the Philippines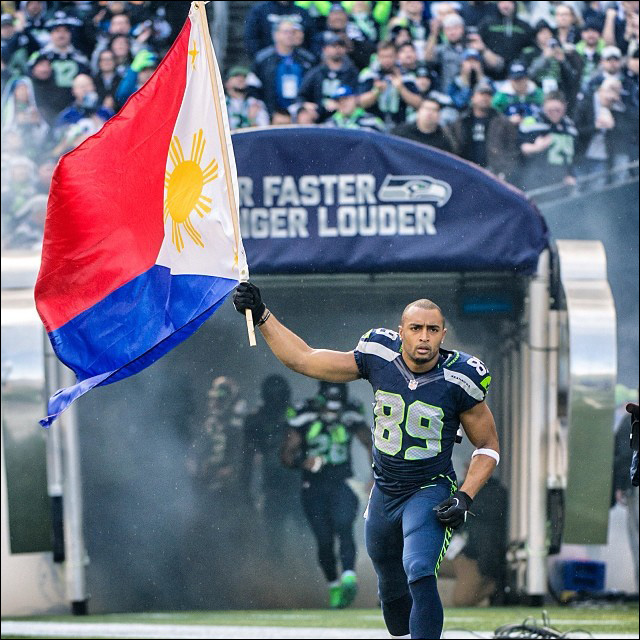 Thought I'd share this striking
Instagram photo
that came my way... That's Doug Baldwin, wide receiver for the Seattle Seahawks, flying the flag of the Philippines before Sunday's game against the Minnesota Vikings, in an effort to honor victims of Typhoon Haiyan and draw attention to disaster relief efforts (yes, the flag is upside down -- to signify the country in a state of emergency).
The Seahawks partnered with the American Red Cross to collect cash donations from fans at Sunday's game. Fans are also invite to donate online through the American Red Cross' disaster relief fund
here
.
Baldwin has numerous relatives ("too many to count") living in the Philippines, including his mother's mother:
Philippine crisis hits Seahawks WR Baldwin personally
.