Rumors say Elodie Yung is among actresses testing for a possible role in Batman/Superman.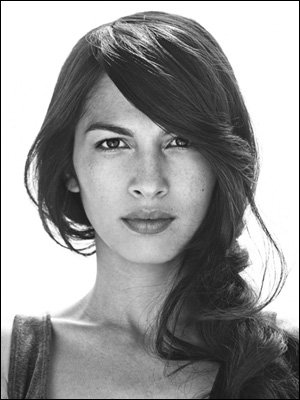 Fanboys and fangirls are aware that there is a Batman/Superman movie currently in the works at Warner Brothers. Directed by Zack Snyder, the movie will star Henry Cavill reprising his role as the Man of Steel, and Ben Affleck stepping into the role of the Caped Crusader. But it's rumored that they might also be casting for the role of Diana Prince, aka Wonder Woman:
New Actresses Test for 'Batman vs. Superman' ...as Wonder Woman?
According to
Variety
, actresses Gal Gadot, Elodie Yung and Olga Kurylenko have tested for the movie's female lead, who is described as "tall, brunette, athletic and exotic" -- and sounds a lot like a certain superheroic Amazonian princess from DC Comics fame. Could Wonder Woman be the latest superfriend to make an appearance alongside Superman and Batman?
Schmoes Know reported earlier in the week that Kurylenko had auditioned, and sources add there is a possibility a fourth actress could be added to the list. Recent reports suggested "Thor" thesp Jaimie Alexander would be up for the part but Alexander's obligation to future Marvel pics takes her out of the running since it's a DC comics property.

The Wonder Woman rumor has been kicking around for some time, and insiders believe the plan is to have not just Batman and Superman in the film but several members of the Justice League as well. It's unclear which members, but Wonder Woman (Diana Prince) and the Flash are said to be locks to make an appearance in some fashion, whether that's a significant role or a cameo.

With the studio hoping to build out its DC universe film franchise, as Marvel has successfully done with
The Avengers
, the strong bet is that the untitled Superman/Batman flick will set the stage for a long awaited, much-delayed
Justice League
feature film. Granted, right now it's still all just rumors.
I think it's more than a little awesome that Elodie Yung, who is of Cambodian and French descent, could be up for the role of pop culture's most iconic female superhero. You last saw her kicking ninja ass as Jinx in
G.I. Joe: Retaliation
. Wouldn't you love to see her throw a magic lasso? Ooh. Sorry, fanboy moment.
More here:
'Justice League' Rumors: Wonder Woman, The Flash To Join 'Batman vs. Superman'