Rockets guard sidelined with grade-1 sprain and constusion in his right knee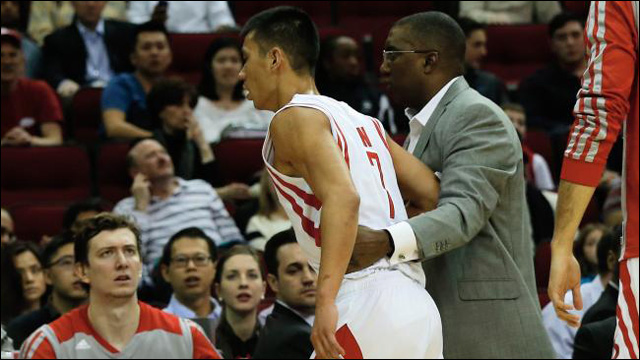 Awww nooo. Jeremy Lin is out with an injury just the latest player on the Rockets roster to go down in a health-plagued season for the team:
Lin knee sprain latest in season-long run of injuries to Rockets backcourt
Jeremy will sit out at least two weeks with a grade-1 sprain and contusion in his right knee, which he sustained when he collided with forward Paul Millsap in the first quarter of Wednesday's game against the Atlanta Hawks. His knee will be re-evaluated in two weeks to see if he can return to action. Fingers crossed.
Jeremy, who has played in 98 consecutive games -- the longest active streak on the team -- has had an excellent start of the season for Houston, averaging 15.3 points and 4.5 assists in 16 games this season. I think most observers would agree he was really finding his groove, so this is an unfortunate setback.
Wishing Jeremy a speedy recovery!
More here:
Rockets' Jeremy Lin (knee sprain) out at least two weeks
.