The internet's pop cultural emcee drops his third full-length album.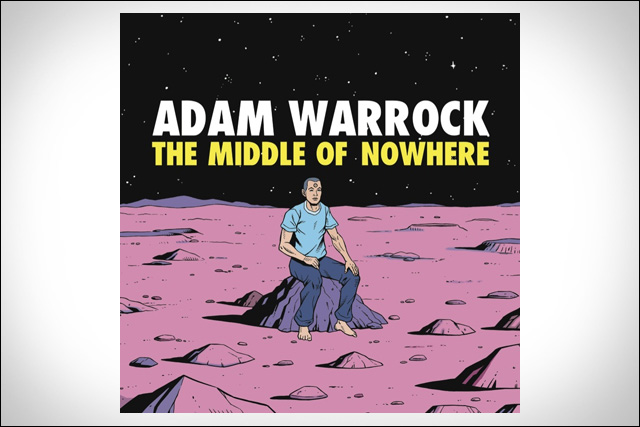 Nerdcore. Geek music. Whatever the heck you want to call it. Your favorite pop cultural emcee Eugene Ahn, aka
Adam WarRock
, who makes hip hop about awesome stuff, just dropped his latest full-length studio album
The Middle of Nowhere
. And indeed, it's pretty awesome.
While the album puts Eugene's signature fanboy-friendly flow front-and-center, and features guest vocals from MC Frontalot, Louis Logic, Schaffer the Darklord and more,
The Middle of Nowhere
feels like next-level Adam WarRock -- still as nerdy as a trip to the comic book shop, but all growns up and deeply personal.
Here's the album preview on
Bandcamp
:
The Middle of Nowhere
is available on
Bandcamp
,
iTunes
and
Amazon
. For more information on Adam WarRock, visit his
website
, where he regularly drops free music about all kinds of geeky fun stuff.