Jeremy Lin does it again, dropping nine 3-pointers in Philadelphia.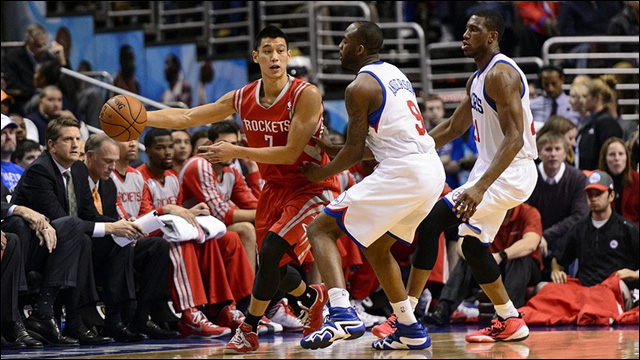 The Houston Rockets fell short, squandering a fourth-quarter double-digit lead in a 123-117 overtime loss to the Philadelphia 76ers. But man, Jeremy Lin showed no signs of cooling down, scoring 34 points with 12 assists:
Rockets again squander late lead, lose to 76ers in OT
.
Jeremy's shot from beyond the arc seemed close to unstoppable, sinking a career-high nine 3-pointers -- tying a Rockets franchise record. Bad night for Houston -- a loss is a loss. But we can celebrate a pretty dang great night for number 7. I'm not going to say Linsanity is back... but I sure remember what it looks like.
Here's the
video
with Jeremy's highlights from the game:
On to the next game, and it's a big one, as the Rockets face off against Jeremy's former teammates the New York Knicks in Madison Square Garden -- where it all began. If we're going to see any form of Linsanity jump off, I'd certainly love for it to be tonight.
More here:
Lin Is Better Off (and Better)