The epic, third and final gallery of this year's reader-submitted Halloween costume photos.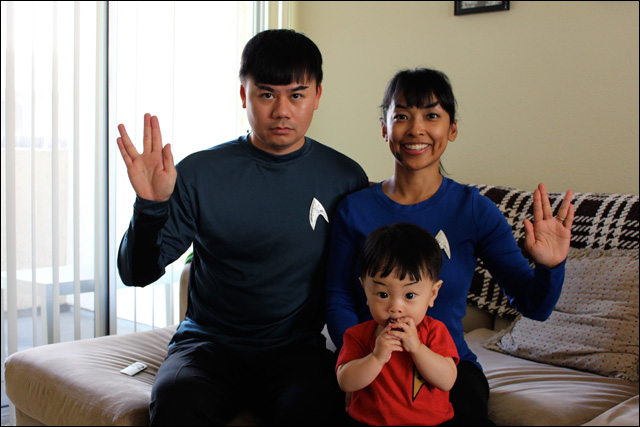 My friends, you really got into the Halloween spirit. I put a call out for photos of your awesome Halloween costumes, and you responded enthusiastically. At first, photos trickled in, supplying some great fodder for
Part One
and
Part Two
. And then, the deluge. Thank you all for responding to the call.
Please do not send anymore costume photos
, no matter how awesome they are. We're good.
And so... wrapping up Halloween for the year, here is the epic, third and final gallery of your costume photos: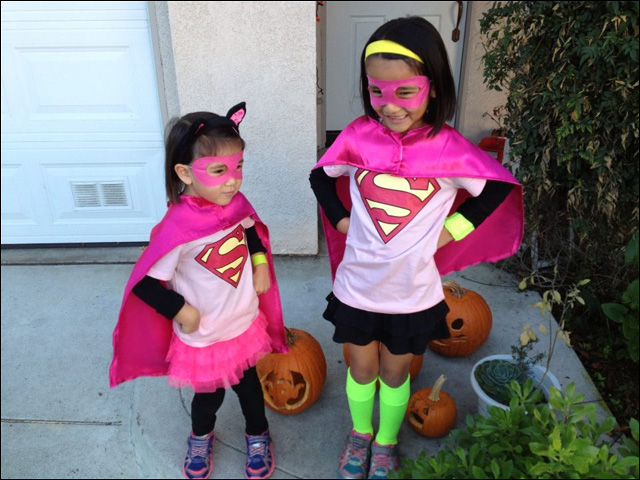 The Cheung sisters are super!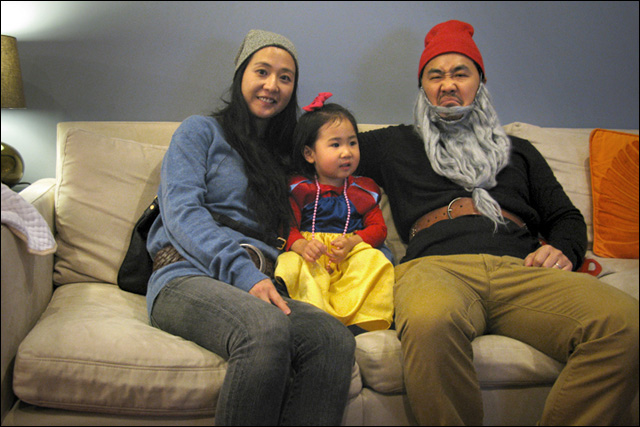 Snow White and dwarves Happy and Angry.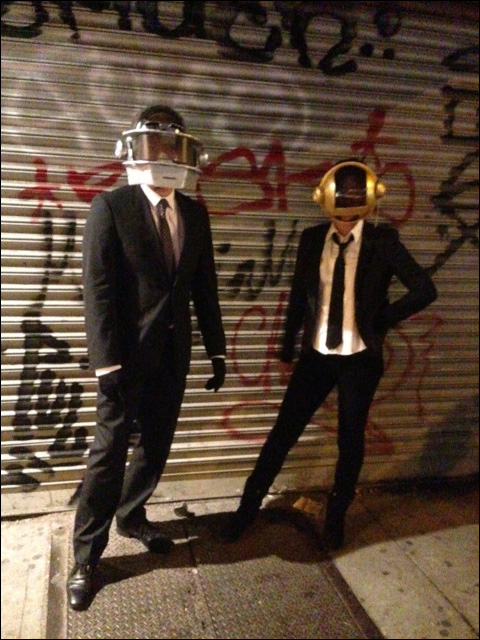 They're up all night to get lucky.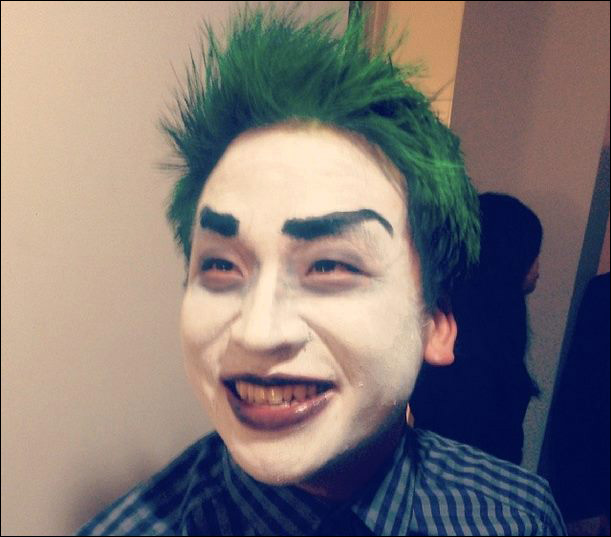 Why so serious?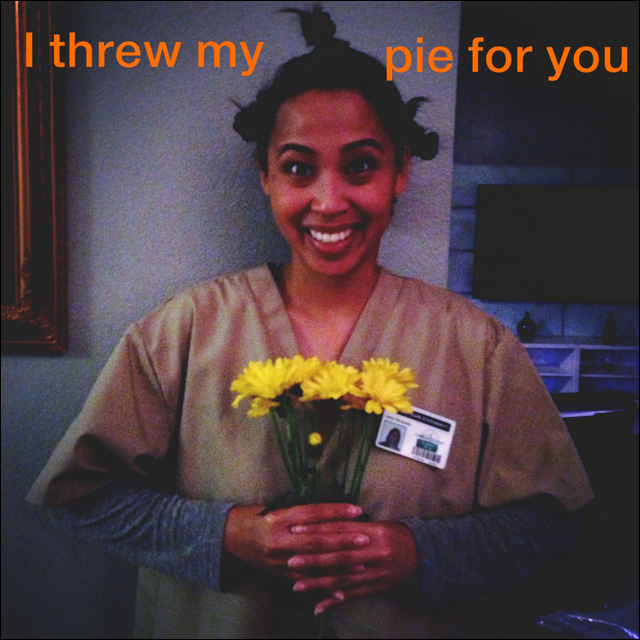 Carla as Crazy Eyes. No blackface required.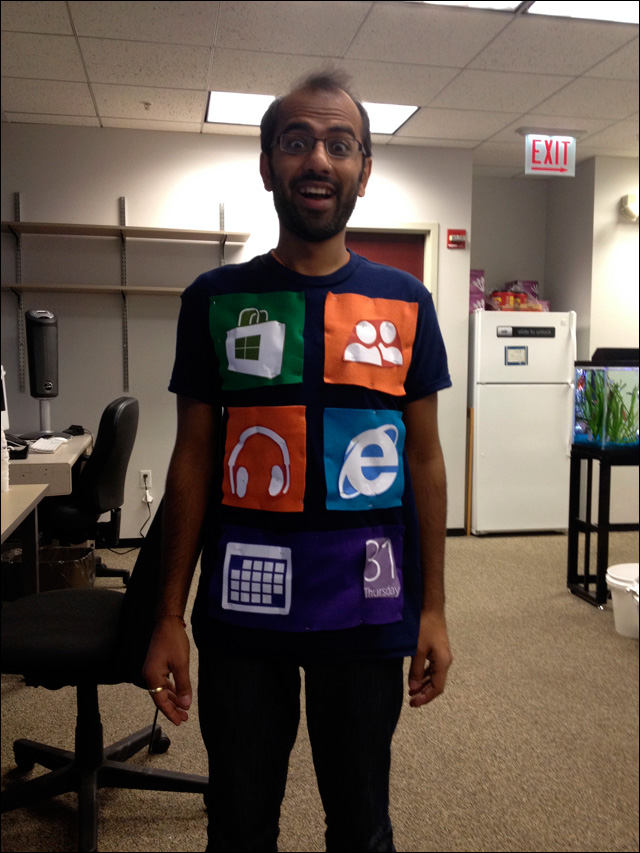 Nikhil working it as Windows 8.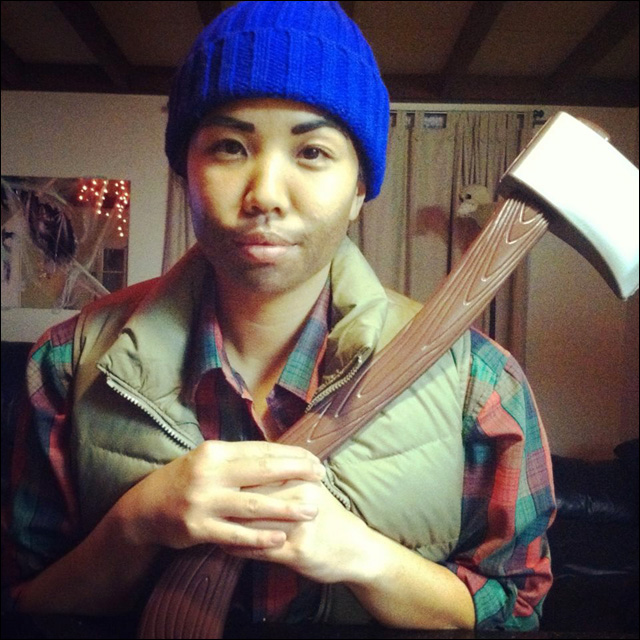 Jenny the lumberjack.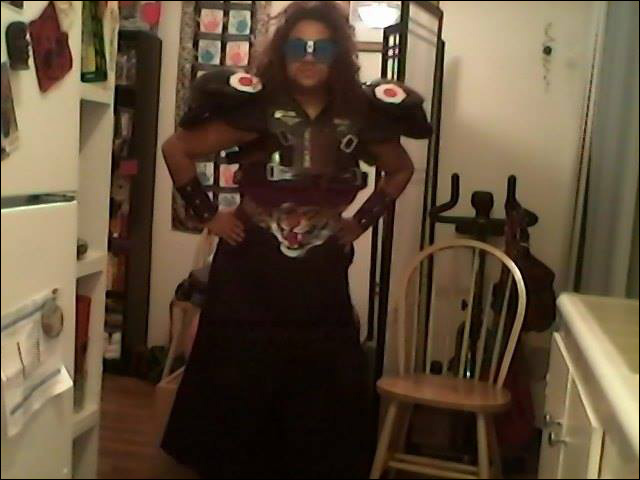 Crystal as Sho-Nuff, the Shogun of Harlem.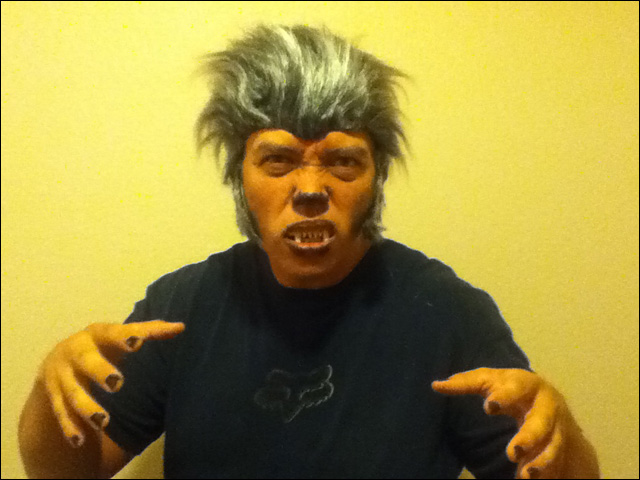 James is the Wolfman.




Judge me by my size, do you?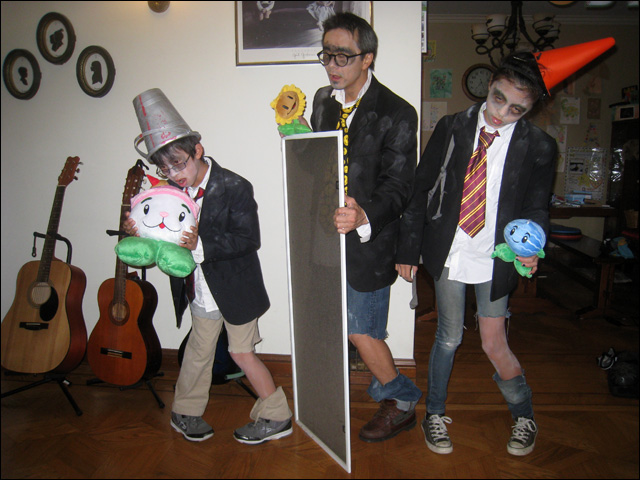 Plants vs. Zombies. Or more precisely, "Bucket head, screen door guy, come head, eating a cat tail, sunflower, and winter melon." Okay.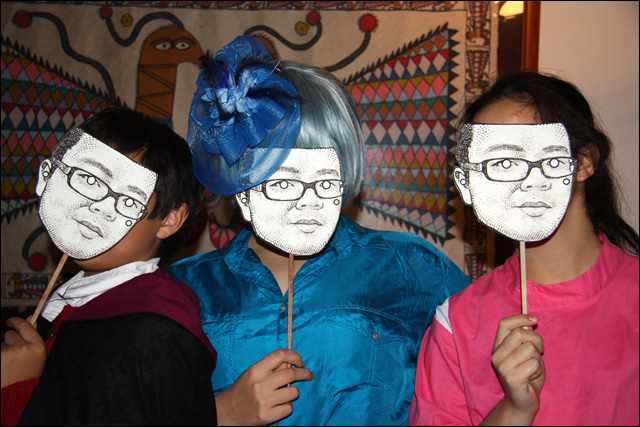 The Masked Jeff Yangs are coming to get you.




Expecto patronum!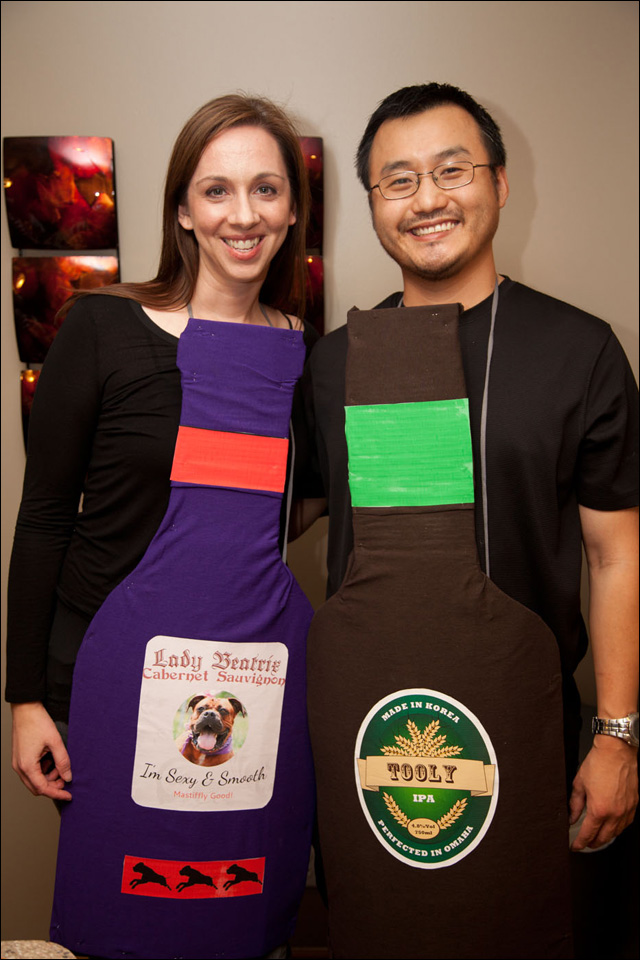 Wyatt and Lisa, boozin' bottles.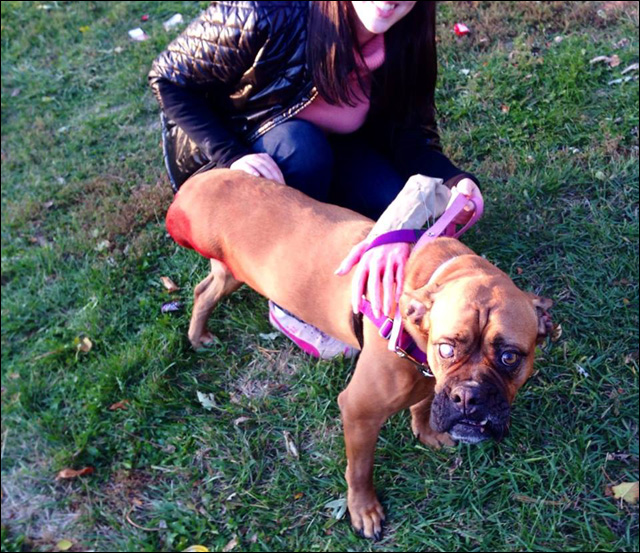 Beatrix the zombie dog. (An actual English Bull Mastiff who's three legged and blind in one eye.)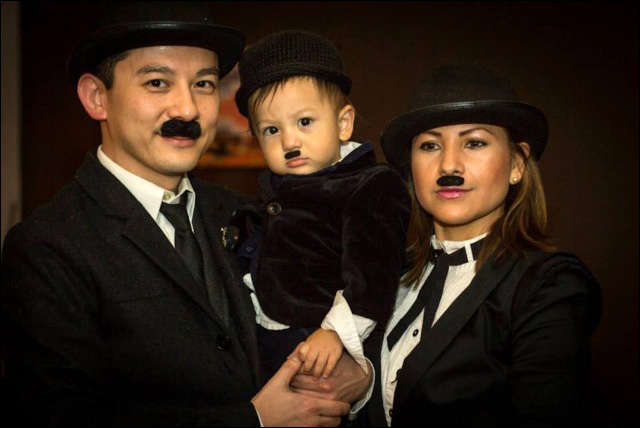 Triple Chaplin.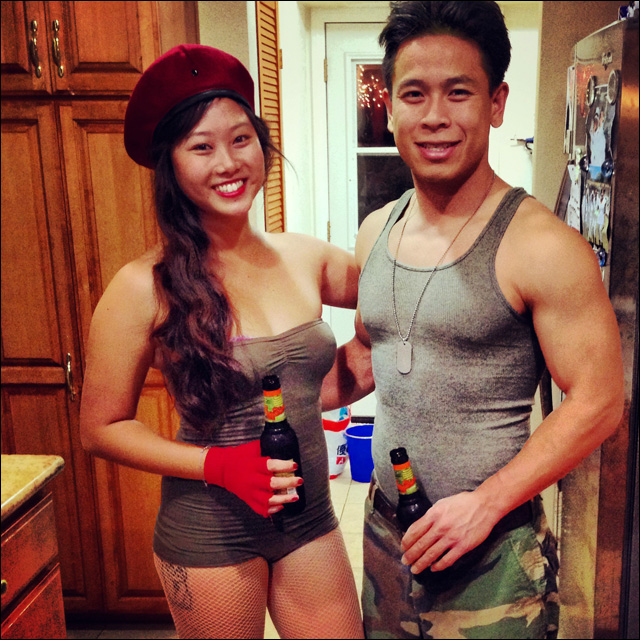 Cammy and Guile from Street Fighter.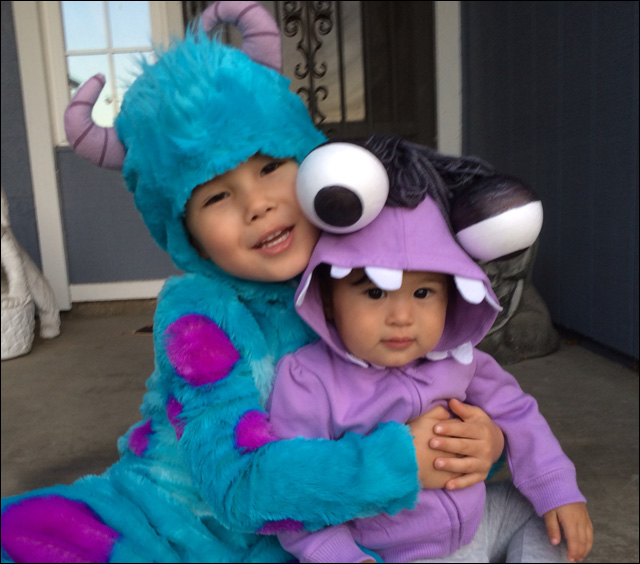 Aaron as Sully and Alexandra as Boo from Monsters Inc.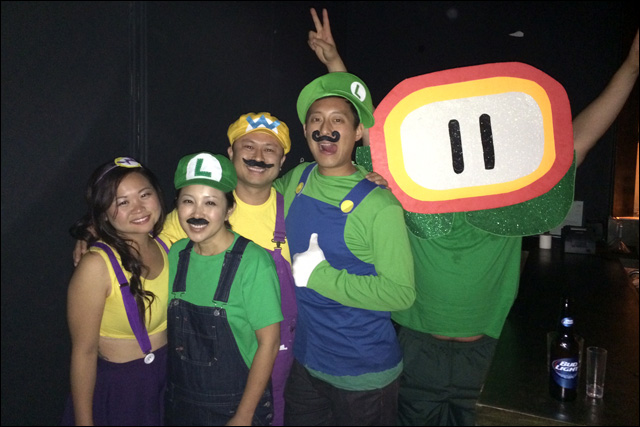 Warios, Luigis and a fire flower!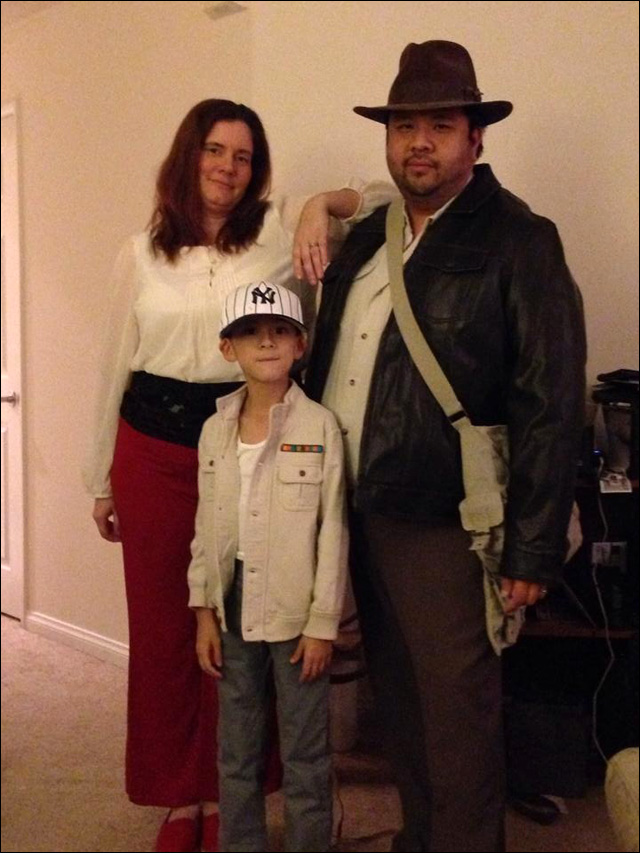 Eric as Indiana Jones, Jo as Marion Ravenwood and Wes as Short Round.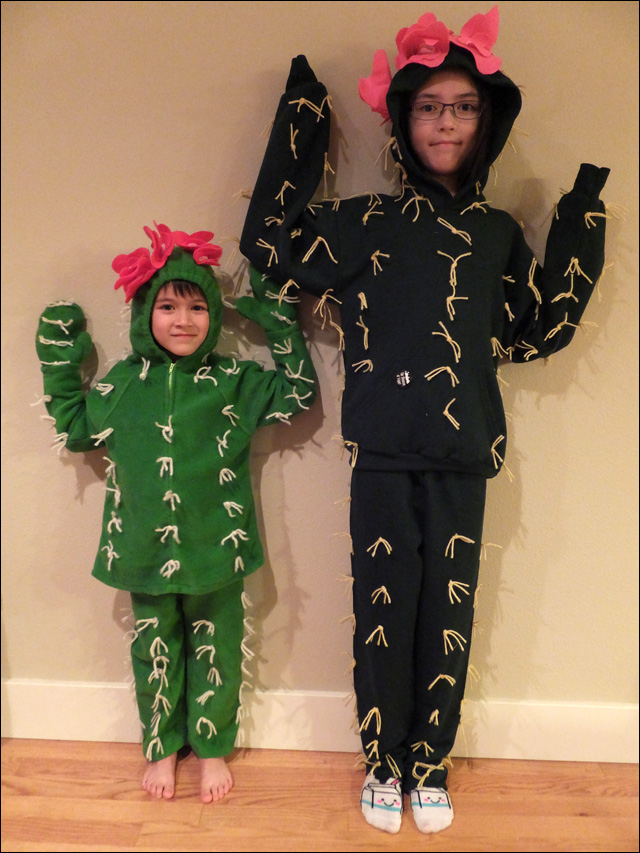 Hero and India, Cactus Girls.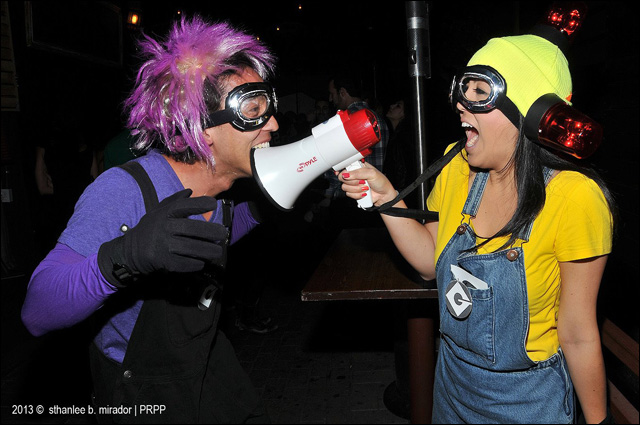 Minion action with Jason and Nicki.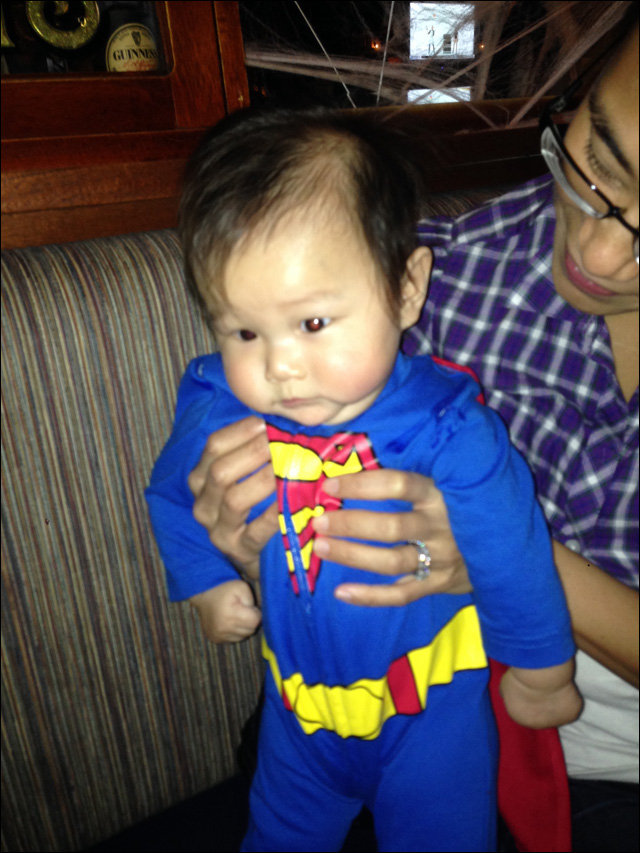 This is a job for Superbaby.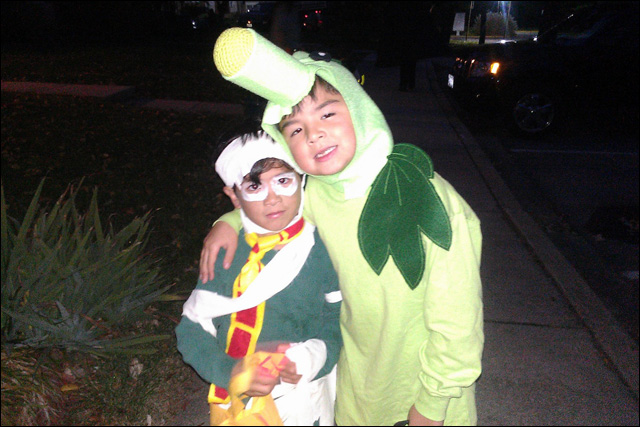 Clinton as a Repeater and Jack as the Mummy Zombie from Plants vs. Zombies 2.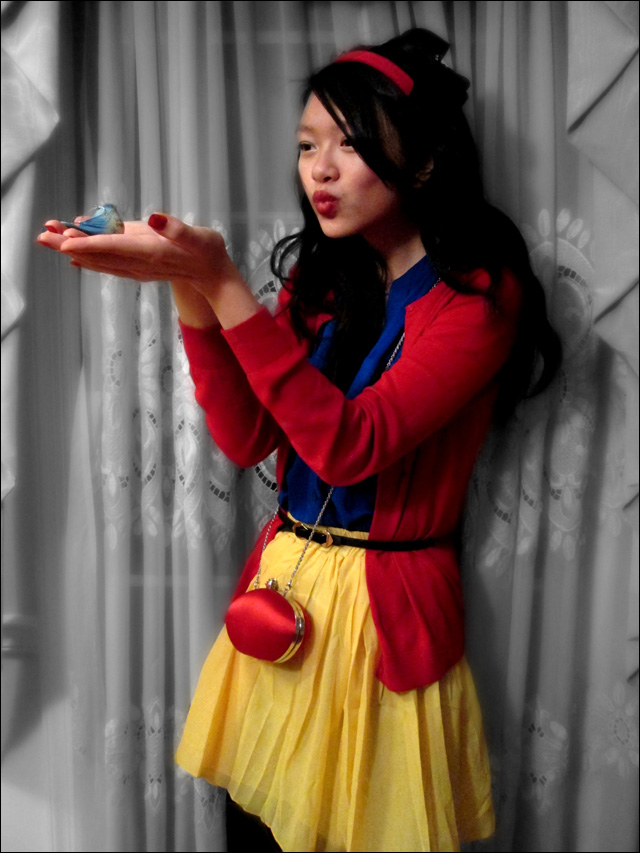 Starr, the work-friendly Snow White.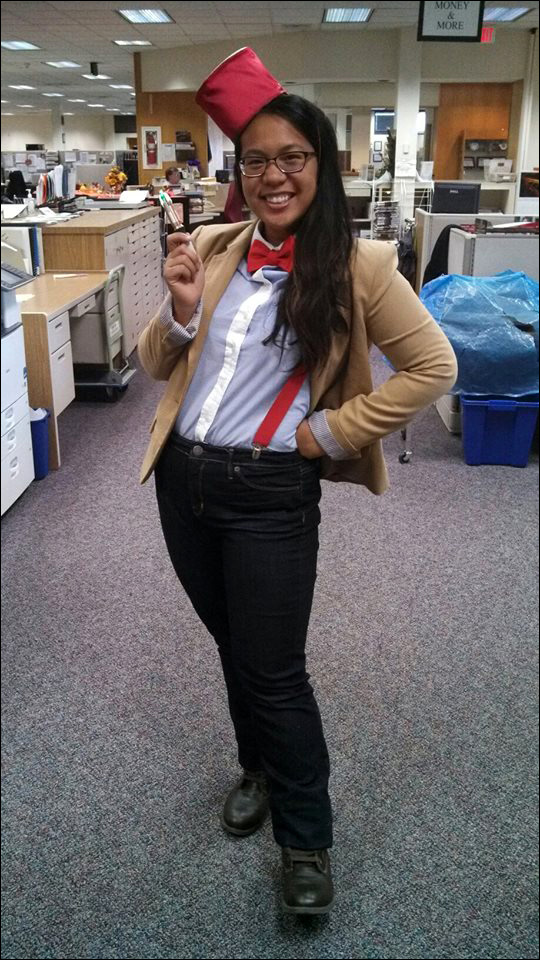 Sonya as the 11th Dr. Who.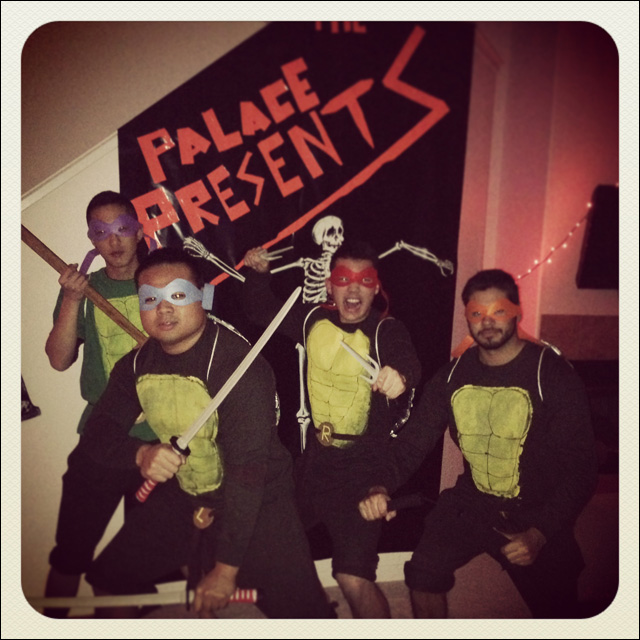 Heroes in a half shell... turtle power!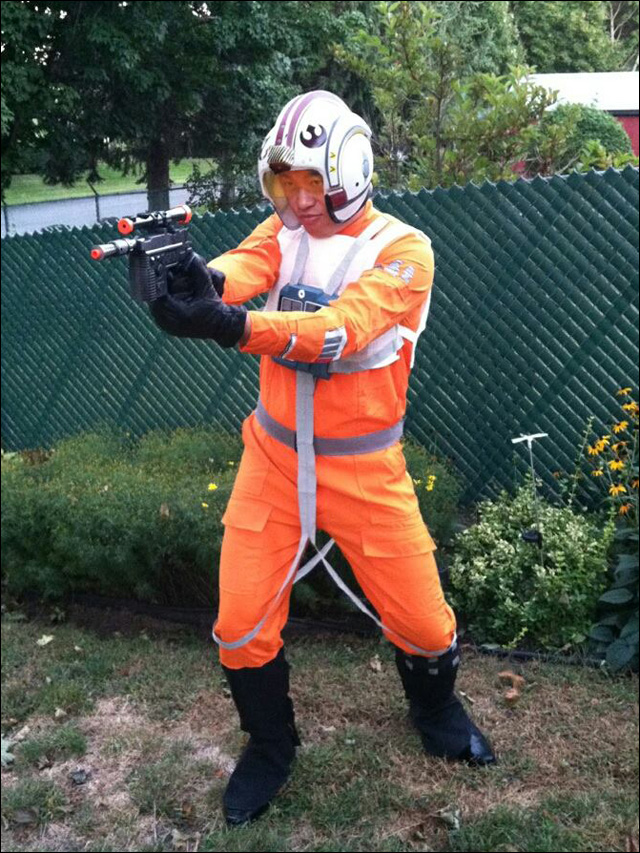 Will is a Rebel pilot. Long ago, in a galaxy far, far away, aka the front lawn.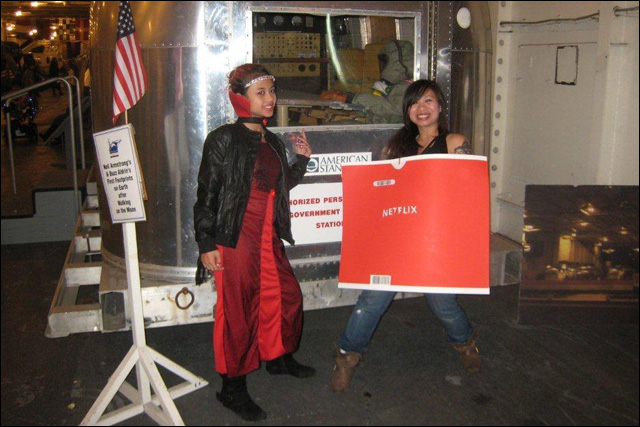 Netflix delivery.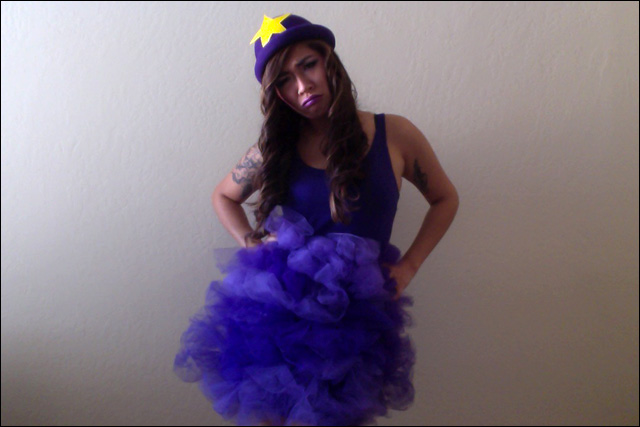 Oh my glob, drama bomb!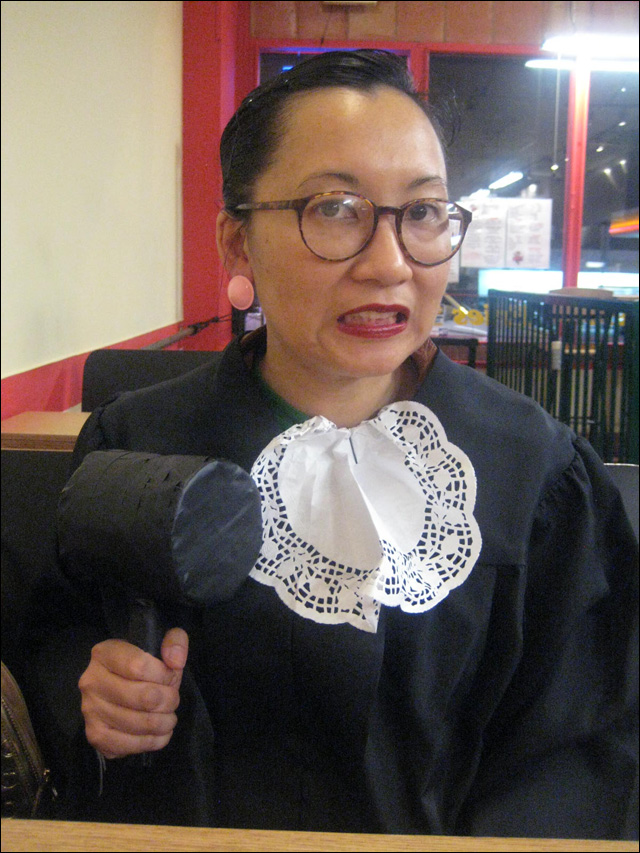 Maly brings the justice as Ruth Bader Ginsburg.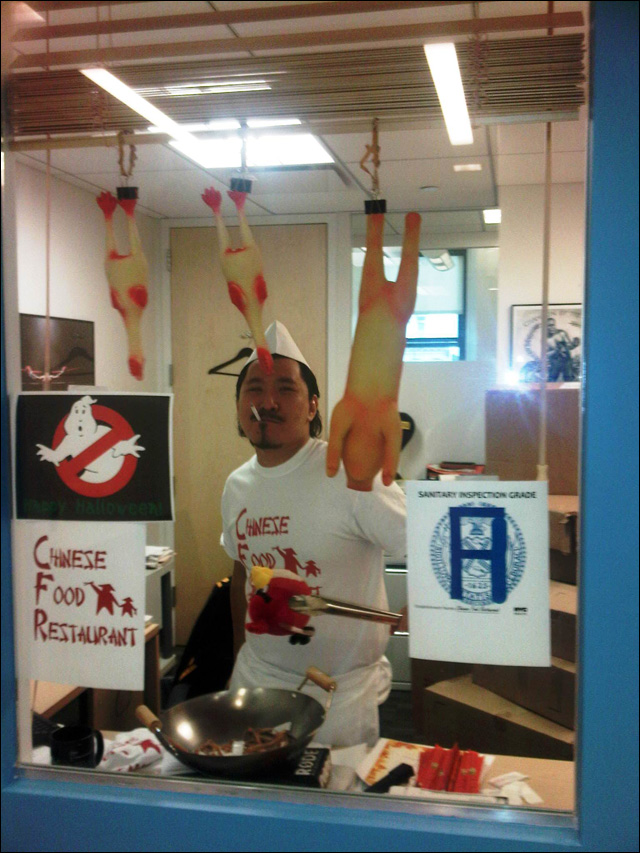 And finally, Ben and his office as a Chinese Food Restaurant.

Thanks for sending all your Halloween costume photos! Awesome. Now, please stop submitting them (until next year, that is).