Iconic movie memorabilia goes on the auction block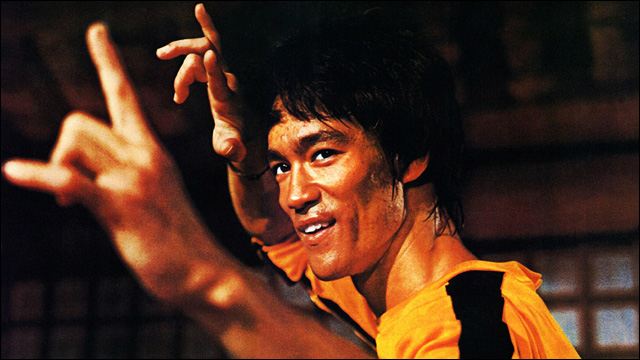 Bruce Lee's most famous movie outfit is arguably almost no outfit at all -- I'm thinking shirtless and sweaty, with three bloody scratches across the abdomen, in the finale of
Enter the Dragon
. But perhaps his second most famous outfit is the yellow jumpsuit worn in
Game of Death
. And now it can be yours for a pretty price.
Got $40,000? Buy Bruce Lee's Shrunken Yellow Jump Suit
The real thing, that is. The iconic yellow jumpsuit, one of two Lee wore in his final film
Game of Death
-- with matching nunchucks -- is up for auction along with other Bruce memorabilia in Hong Kong this week.
It's got a broken zipper and some shrinkage -- it's over forty years old, after all -- but the yellow one-piece, designed by Lee himself, is expected to fetch somewhere around $32,000 to $39,000.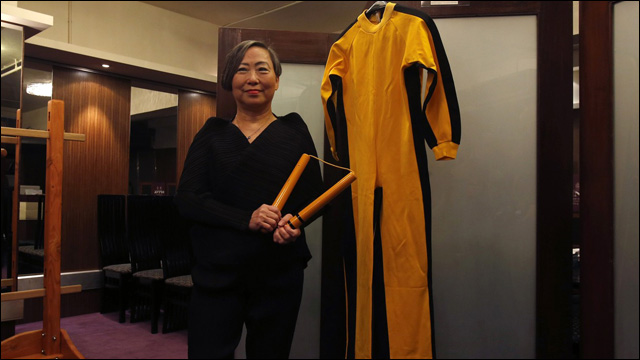 Lee designed the one-piece suit himself. The flexible, handmade costume was meant to reflect the malleable nature of his own hybrid martial art, Jeet Kune Do, which is not fixed to any traditional martial arts philosophy.

A total of four such jumpsuits are believed to exist, including two that were worn only by stuntmen.

Despite a broken zipper dangling at the back and some shrinkage over the years from the wash, the auction house Spink China expects it to fetch anything from HK$250,000 to HK$300,000 (US$32,000 to US$39,000) due to its rarity.

So here's my plan. I need some fellow Bruce fans to go in with me, pool our cash, and win this baby off the auction block, then we'll share the spoils. We rotate possession of Big Yellow every week, so everybody gets a chance to wear it. Um, I mean, display it... or do whatever you want with it. That sounds totally normal, right?
More here:
Enter the bargain: Bruce Lee's shrunken yellow jumpsuit goes under the hammer