Submit your old home movies to the Center for Asian American Media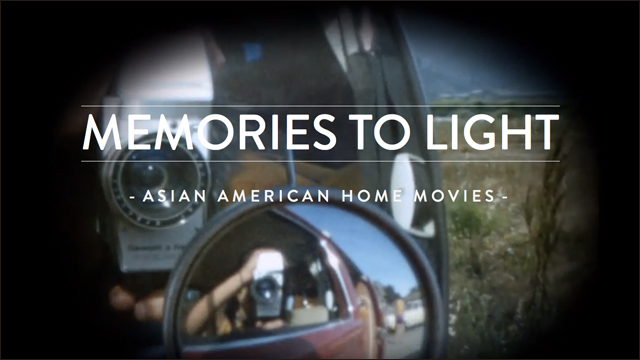 Earlier this fall, the Center for Asian American Media launched
Memories to Light: Asian American Home Movies
, a project to collect and digitize home movie reels and share the stories they tell to a broad public. The initiative gives an inside look into the overlooked and traditionally private lives of everyday Asian Americans spanning six decades, from the 1920s to 1980s. Got some home movies/memories to share?
Through Memories to Light: Asian American Home Movies, the power of collective memory and media will bring to life the experiences of Asian American communities from across the country and spanning six decades (1920s through the 1980s) of the 20th Century. We hope that this truly unique arts experience will collectively and aesthetically construct shared social, cultural, and political representations of Asian America directly from the community itself. At the heart of this project is how collective memory can be amassed and sustained through interactive participation. Memories to Light: Asian American Home Movies demonstrates the importance of collective storytelling and will provide a greater understanding of the Asian American experience.

CAAM is looking for folks to submit their old reels. Headed home for the holidays? Think about asking your parents where they might have stashed the old home movie footage. We're talking 8mm, Super 8 and 18mm films. CAAM wants 'em. In return, you'll get a DVD and a high-resolution version of your footage.
Here's some more information on how to
participate
:
What kind of movies are we looking for?

Films that show the activities of daily life and memorable events: family vacations, holiday celebrations, and graduations. Still not sure? Send us an email, CAAM staff can help you decide whether or not your movies are appropriate for the collection and what technical assistance might be required.

Do you have 8mm, super-8, or 16mm films and a story to tell?

CAAM wants to help you save your film while growing an archive of Asian American moving images. Upon receipt of your application (see below), and subsequent approval of your materials, CAAM will digitize your film in exchange for the donation of the electronic copy to the Internet Archives. After digitization, your original film will be returned to you along with a DVD copy. We can also give you the digital files if you provide us with a hard drive. CAAM will incorporate the digital copy of your films and your family's story into our growing collection which will be made available for public viewing on the Internet Archive's website and caamedia.org under a creative commons license. By participating in this program, you actively help us accomplish our mission of conserving Asian American history!

Are your 8mm, super-8, and 16mm films already digitized?

Great! Please submit your application and someone at CAAM will contact you about your home movies. If your home movies are selected for inclusion in Memories to Light, we will facilitate a transfer of your files through our DropBox account.

Pretty awesome project. For further information, and to see some completed films, visit
Memories to Light
.