The Rockets will face the red-hot Portland Trailblazers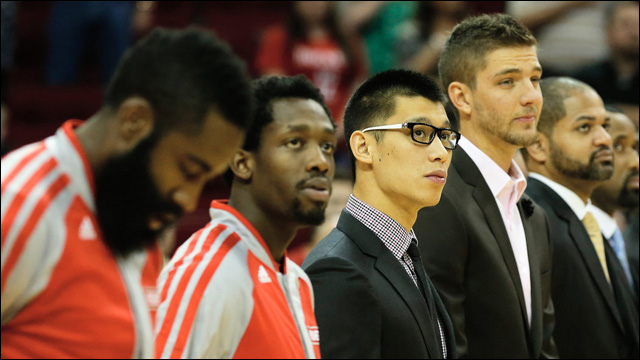 An update on the Jeremy Lin injury situation... Your favorite Houston Rockets guard was a full participant in Tuesday's practice, engaging in his first full-contact workout since suffering a right knee sprain
nearly two weeks ago
. The outlook is good. Jeremy says he's pretty much
ready to return to action
when the Rockets take on the Portland Trailblazers on Thursday night:
Lin made it through the 75-minute session with no issues and afterward declared himself ready to return when the Rockets take on the Western Conference leading Portland Trailblazers in a primetime showdown Thursday night.

"I feel good, no limitations." Lin said following Tuesday's practice session. "I'll be back (for Thursday's game).

"I'm full go. (I might need) a little conditioning, or maybe I'm not jumping as high off of that right foot, but I never really jumped that high off the right foot, anyway."

Before getting sidelined, Jeremy really seemed to be finding his groove, playing at a high level and putting up some great numbers. Let's hope the injury was just a minor setback and it's a quick return to form.
More here: Lin practices, says he'll play Thursday