Controversial regulation would have required English lettering on all storefront signs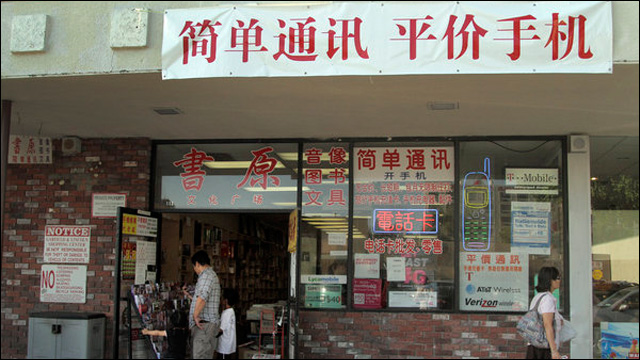 The Southern California city of Monterey Park -- which boasts a 70% Asian population -- has been wrestling with a controversial proposed ordinance that would have required English on all business signs. This week, the city council unanimously voted against adopting the ordinance.
Monterey Park drops plan for English signs amid community outcry
The City Council created the ordinance as a revised version of an old code that required some English lettering or words on storefront signs. The regulation would have required businesses with only logographic script, such as Chinese characters or Sanskrit, to add letters that English speakers could read phonetically.
But on Wednesday night, after hearing from more than forty speakers -- including representatives from the ACLU and other civil rights groups -- the council voted to let the ordinance die. During the four-hour community discussion, it was apparent that this issue is about more than just being able to read signs:
When the council gave first approval to the new ordinance in July, the decision touched off an unexpected wave of controversy in the city, which is about 70% Asian.

The ordinance would have affected few businesses in the city because most already have some English on their signs. Similar ordinances are in effect in neighboring predominantly Asian cities like Rosemead, Temple City, San Gabriel and San Marino. City officials said the ordinance would help firefighters and police officers respond more quickly to emergency situations.

But for many residents, the ordinance marked a return to the city's charged racial atmosphere of the 1980s, when the City Council attempted to make English the official language of the city.

Civil rights groups such as Asian Americans Advancing Justice have mounted strong opposition, organizing a student rally and consulting with an outside law firm on the ordinance's constitutionality in preparation for a possible lawsuit.

More here:
Monterey Park's controversial 'modern Latin alphabet' sign ordinance squashed