Four dead and over 60 injured in Metro-North train derailment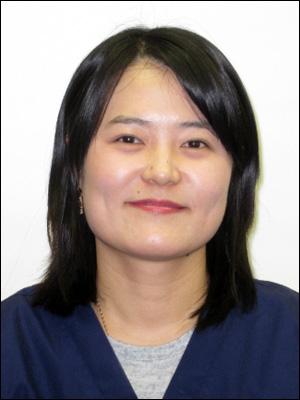 By now, you've heard about the Metro-North Railroad commuter train that
derailed Sunday morning in Bronx
. The Hudson line train went off the tracks while rounding a bend just north of the Spuyten Duyvil station, killing four people and injuring more than 60 others, 11 critically.
Three of the four dead were thrown from the train after the windows blew out. The victims were identified as James Lovell, 58 years old, of Cold Spring, N.Y.; Donna F. Smith, 54, of Newburgh, N.Y.; James Ferrari, 59, of Montrose, N.Y.; and
Kisook Ahn
, 35, of Queens.
Ahn was a registered nurse who was returning from a 12.5-hour night shift at Sunshine Children's Home and Rehab Center in Ossining, where she had worked since 2010:
Kisook Ahn, Killed in Metro-North Derailment, Nursed Severely Sick Children
Ms. Ahn was one of several Korean immigrants sponsored by the home, which treats 54 patients with severe illnesses, said Linda Mosiello, the facility's administrator. Many of the children are dependent on ventilators and Ms. Ahn spent much of her time working in the nursery, she said.

Ms. Ahn had been one of hundreds of Korean immigrants recruited in Seoul by Perfect Choice Staffing, a Woodbury-based healthcare staffing agency that works with aspiring nurses seeking U.S. work visas.

She arrived in the United States in December 2008 and completed an accelerated one-year bachelor's degree in nursing at Lehman College in the Bronx, followed by a master's through its family nurse practitioner program, said Sheldon Meikle, director of Perfect Choice Staffing. Before working at Sunshine, she worked as a pediatrics nurse at Kings County Medical Center, officials said.

My heart goes out to the loved ones of all the victims. Rest in peace.
More here:
Friends Of Queens Woman Killed In Train Derailment Mourn Loss