Krista Nichols was found hanging on a rope attached to a ceiling hook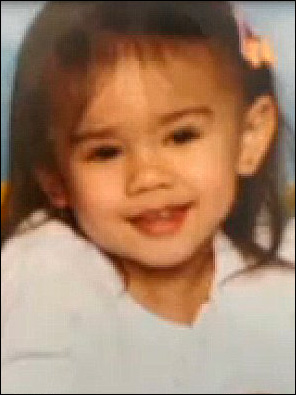 Just heard about this awful, upsetting news out of the Sacramento area... In Del Paso Heights, the death of a 5-year-old girl found hanging has been ruled a tragic accident.
5-Year-Old Sacramento Girl's Hanging Death Ruled Accident
Krista Nichols was found hanging at her grandmother's home on Sunday evening. According to authorities, she somehow attached some kind of rope to a hook meant for potted plants on her living room ceiling, then unintentionally hanged herself.
They're still waiting on the final ruling from the coroner's office, but there's reportedly nothing to indicate foul play. It appears that nobody was watching the girl at the time.
Police and fire department personnel were summoned to the 3800 block of Jasmine Street about 8:30 p.m. Sunday on a medical aid call. Fire department medical personnel transported Krista Nichols, 5, of North Highlands to a hospital where she died from her injuries.

Homicide detectives, crime scene investigators and Child Protective Services were notified of the little girl's death.

"It appears to be a tragic accident," said police spokesman Officer Doug Morse. "There is nothing to indicate foul play."

Heart-wrenching. I can't even imagine.
More here:
Death of girl in Del Paso Heights appears to be accidental hanging