Lata Bhagwan Kare beat out experienced runners in her very first race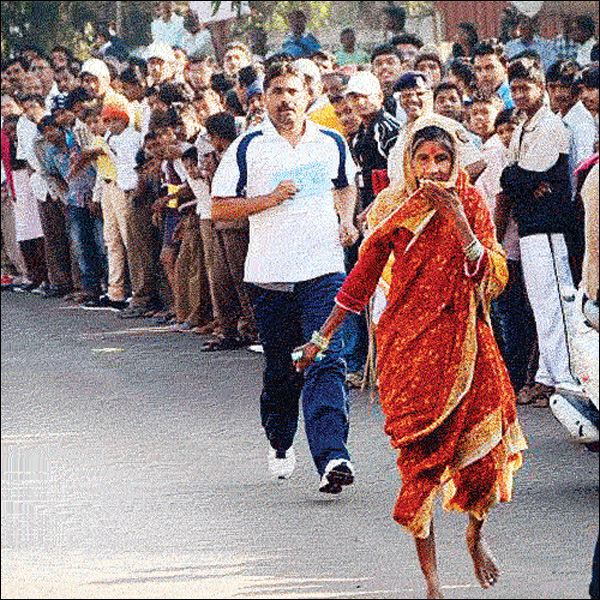 How are your new year's resolutions going? Getting back on that treadmill? Thinking about running a marathon? If you're thinking about lacing up and going the distance, consider this story from a couple of weeks ago... Last month in India, a 61-year-old woman finished first in her race at the Baramati Marathon. Dressed in a sari. Barefoot.
61-year-old woman clad in sari and running barefoot wins Baramati Marathon
Lata Bhagwan Kare, a laborer from the town of Pimpli, surprised everyone by coming out of nowhere to not only win her first-ever 3K race, but beating out much more experienced runners in the senior category to the finish line. Pretty badass, considering that she signed up to participate in the race just days before the event.
And did I mention she did it without any sneakers or fancy running gear? Well, she actually started the race with slippers on, but they came off just a few meters into the race. They just got in the way:
Kare revealed that she felt a little nervous standing at the start line - "I felt a little awkward, as all the other participants were staring at my dress. That also made me a little nervous. However, when the race began and I started overtaking them one by one, I gained my energy. While running I was talking to myself and telling that I want to win this race and I did it."

Kare, in fact, did not start the race barefoot; she initially ran with her slippers on. But she did away with them a few metres into the race, when one of them slipped out from under her foot and she decided to abandon the other one.

Organizer Sachin Satav said on this surprising development, "We never expected a participant like Kare to be the winner of the race. It was pleasant surprise. We were extremely happy while handing over the trophy to Kare."

So, to all you aspiring marathon runners, if you need some inspiration while training for your first big race, just think about Grandma Lata in her sari running barefoot to the finish line. Badass.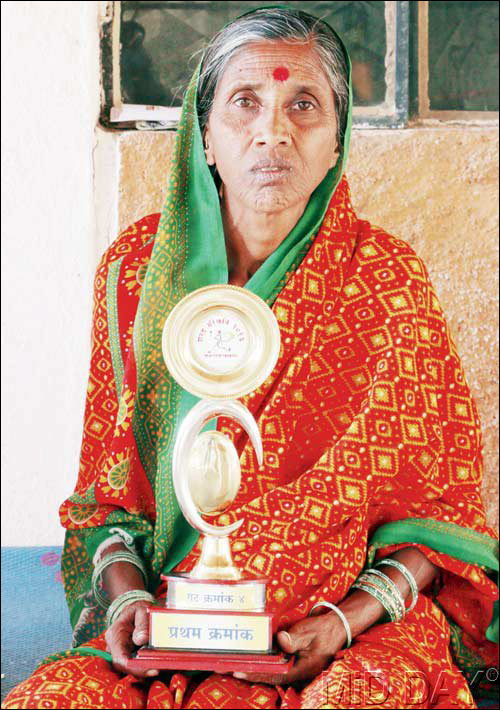 More here:
This 65-year-old ran a 3-km race in 9-yard sari to pay for husband's MRI