A 6" figure tribute to the legendary master animator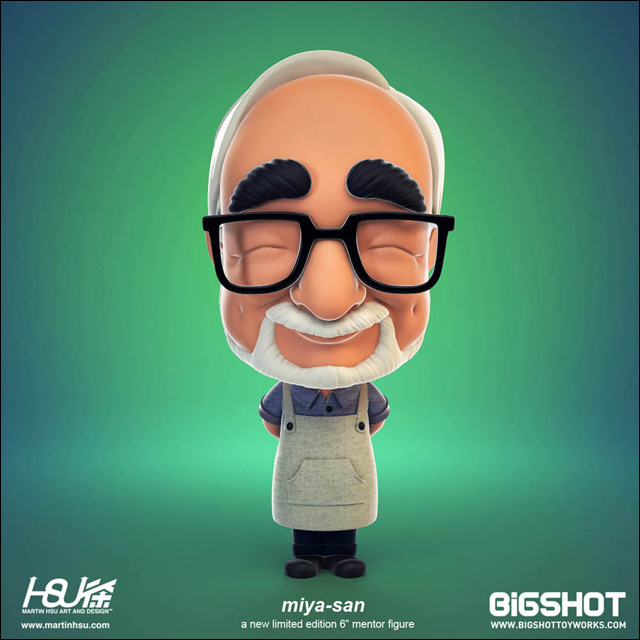 Sunday marked the 73rd birthday of legendary Japanese animator Hayao Miyazaki, the celebrated director behind such classics as
My Neighbor Totoro
,
Princess Mononoke
,
Spirited Away
and countless more beloved films. To celebrate the occasion, our artist friend (and huuuuuuge Miyazaki fan)
Martin Hsu
has teamped up with Bigshot Toyworks to create and produce a limited edition run of six-inch
Miya-San figures
.
Details are sparse -- full specs, pricing and presale/release dates are still forthcoming -- but it's a definitely a cool little collectible for any Miyazaki fan. For further information, head over to Martin's
website
.
Here's also Martin's annual birthday sketch for Miyazaki-sensei titled "Bug Whisperer":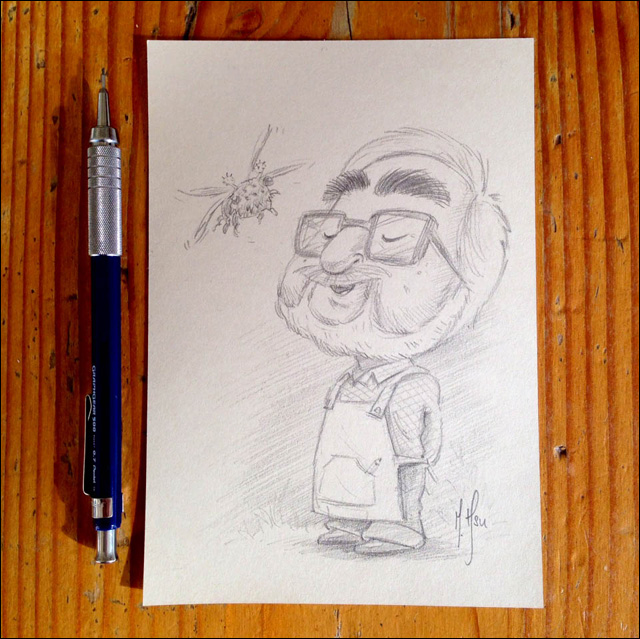 If you like that, you should also get yourself one of Martin's
Miyazaki Club
t-shirts designs, fashioned in the style of the old Mickey Mouse Club. I told you he was a fan.