Fast & Furious director to take on a 3D Mandarin-language blockbuster for the Chinese market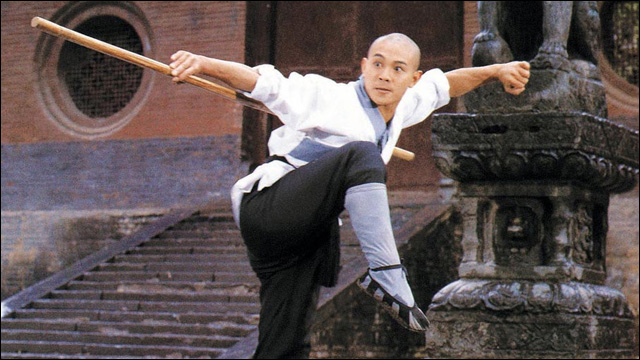 Whoa. The busiest man in Hollywood just added another project to his to-do list. Justin Lin, who recently wrapped up duties on the wildly successful
Fast & Furious
franchise and got handed the next movie in the
Bourne
series, is set to direct a 3D remake of the 1982 kung fu classic
The Shaolin Temple
.
Justin Lin To Direct Chinese-Language 3D Remake Of 'The Shaolin Temple'
There's no start date yet, and it doesn't even look like they have a script. But the film will be produced as a collaboration between Lin's Perfect Storm Entertainment, Beijing Enlight Pictures and Bruno Wu's Seven Stars, and aims to be an ambitious Mandarin-language blockbuster for the Chinese market.
Hot off a press conference in Beijing to announce the project, Lin's partner at Perfect Storm Entertainment, CEO Troy Craig Poon, tells me the plan is to hire "an A+ list Hollywood writer to tackle the story" although there is no start date for now. "We will commence only when we feel this is ready," says Poon... The remake project is a collaboration of Beijing Enlight Pictures, Bruno Wu's Seven Stars and Perfect Storm. Poon, Wu and Enlight's Wang Changtian will produce. Poon says the budget will be north of $100M and that the idea is for it to be a "blockbuster unlike ever seen for (the Chinese) market." He believes the timing of the film could coincide with China becoming the world's No. 1 movie market.

Classic kung fu fans will remember the original 1982 film starred a guy named Jet Li in his debut role. It looks like someone actually uploaded the entire movie onto YouTube:
I'd say the tale is ripe for a remake, and this project sounds like it's going to be awesome. And of course, pretty darn savvy for Justin to make a Mandarin-language movie -- gotta get in on that China money.
But don't expect Justin Lin's
Shaolin Temple
to happen any time soon. Between the next
Bourne
movie, set for an August 2015 release, and about a half dozen other film and TV projects he's attached to direct or produce, the guy has a packed calendar. Can't wait to see all of it.
More here:
Justin Lin Goes Far East For A $100 Million Remake Of The Shaolin Temple