24-year-old Leighton Jennings charged with second-degree assault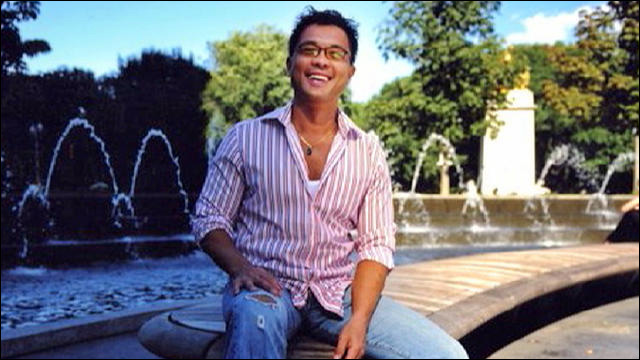 In New York City, police have made an arrest in connection with the
brutal beating
on journalist Randy Gener. Contrary to initial speculation, authorities say the assault on Gener, who is openly gay, was not a hate crime.
Police Arrest Queens Man in Midtown Attack on Journalist
24-year-old Leighton Jennings is accused of attacking Gener, a well-known journalist and editor in Manhattan's theater circuit, in the early morning hours on January 17. According to detectives, Jennings was seen by witnesses and on surveillance video getting into a confrontation shortly before the assault.
The altercation apparently started when Gener inadvertently bumped into a woman who was with Jennings. Things escalated into physical confrontation that left Gener with a cracked skull. While the NYPD's hate crimes unit investigated the assault, detectives say there was nothing to indicate the assault was a hate crime.
Detectives said the man, Leighton Jennings, 24, had been seen by witnesses and on surveillance video engaged in a confrontation with the journalist, Randy Gener, 46, shortly before the assault, around 3 a.m. on Jan. 17 near the corner of 54th Street and Seventh Avenue.

The police said it appeared that the confrontation began when Mr. Gener inadvertently bumped into a woman, who was with Mr. Jennings, as he walked along the sidewalk. A dispute between them grew heated, the police said, and Mr. Jennings stepped in and punched Mr. Gener, who fell to the pavement, cracking his skull.
Related Coverage

For more than a week, the motive of the crime remained murky. Mr. Gener had been found unconscious with his wallet, phone and jewelry. Detectives from the Police Department's hate crimes unit investigated the possibility that the attack was motivated by bias, but they found nothing to indicate the assault was a hate crime.

Jennings is charged with second-degree assault.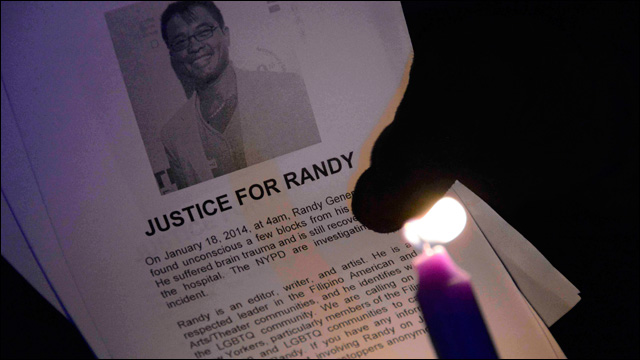 Gener suffered severe head trauma and had to undergo brain surgery, in which doctors had to remove a portion of his skull. While the
New York Times
reports that Gener was awake and alert, his family says he'll likely require months of rehabilitation. Here's a message from his family, posted on the
Justice for Randy Gener
Facebook page:
The family of Randy Gener would like to thank all of the people who have helped move along the investigation. We are thankful to the New York Police Department, particularly the Hate Crimes Task Force, for conducting a thorough and swift investigation. We are eternally grateful to the community (particularly the Filipino American and arts communities) for raising awareness about this incident, for showing solidarity and generosity through organizing vigils and events, and for creating a fund to support ongoing medical expenses. Finally, we are thankful for all who have benevolently offered their services, particularly the New York City Anti-Violence Project.

We are pleased and relieved that a suspect has finally been apprehended and trust that the NYPD and District Attorney will make all efforts to bring justice for Randy. At this time, we are focusing on Randy's healing and moving forward together as a family.

Stephen Nisbet & Jessica Blair-Driessler

Love ones have set up a
giving campaign
to raise funds for Gener's medical expenses. You can learn more and donate
here
. Any amount is greatly appreciated.