New acoustic and electronic albums from singer/songwriter Bobby Choy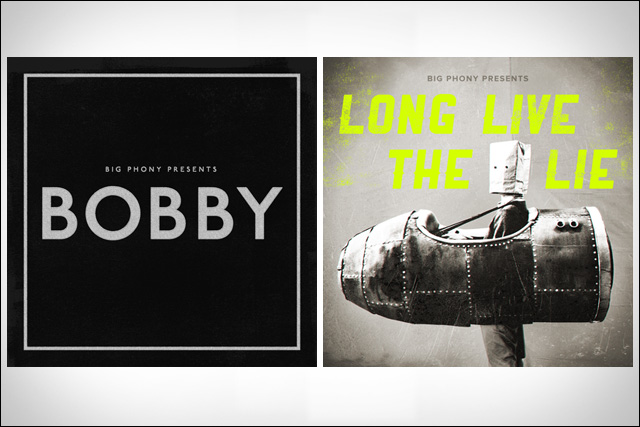 My friend Bobby Choy, who makes amazing sensitive singer/songwriter music as Big Phony, just released not one, but two new albums, the acoustic folk flavored
Bobby
and the new wave/electronic-inclined
Long Live the Lie
. I've been a fan of Big Phony for years, but this time he's really topped himself.
One of my favorite songs is "Bedford Stop," which is about an imaginary hipster sister. Bobby says he was wondering what it would be like if he had a sister: "She would probably be too cool for me and would live somewhere hip like Williamsburg. She would probably want nothing to do with me. I'd still love her though."
You can preview both albums. Take a good long listen:




Pretty darn fantastic. Both albums are available on iTunes and Bandcamp. For more information on Big Phony and his music, check out his website and follow Bobby's updates on Facebook and Twitter.