If your favorite Walking Dead couple took engagement photos, this is how they would look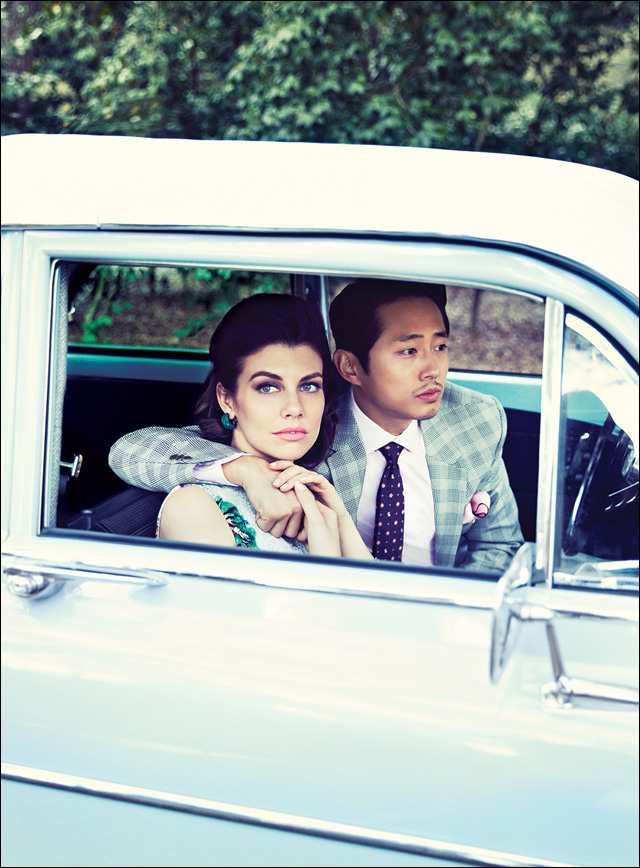 Whoooooeeeee! Fans of Glenn and Maggie on
The Walking Dead
will get a kick out of this.
Los Angeles
magazine has posted a gorgeous spring fashion spread featuring Steven Yeun and Lauren Cohan, who play your favorite post-apocalyptic couple on AMC's hit zombie drama.
Dapped out in lively florals and subtle pastels, and re-imagined as a hopeful couple before the undead uprising, Glenn and Maggie clean up quite nicely. If the couple took engagement photos (instead of being busy bashing in walker skulls and scavenging for food and supplies to stay alive), this is what they might look like.
Hot. See the rest of the photos
here
.