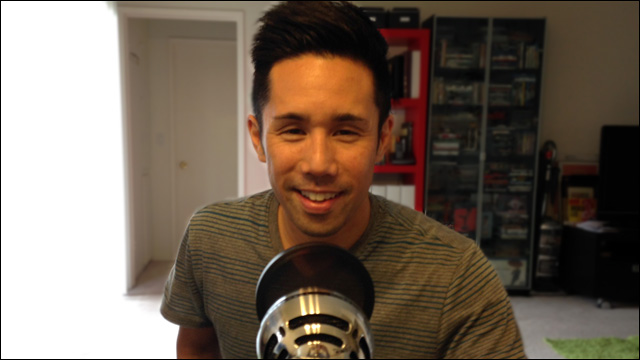 What's up, podcast listeners? We are back with another edition of the
Sound and Fury
podcast. Episode 15 features actor and longtime friend to the blog, Parry Shen, who stars in the recently released indie sci-fi horror comedy
Unidentified
, now available on DVD, Video on Demand and Digital Download.
As always, thank you to everyone who's supported the show so far. To catch up on previous episodes, check out the
archive
. To stay up-to-date with future episodes as soon as they drop, be sure to
subscribe
. You can also find Sound and Fury on services like
iTunes
and
Stitcher
, where you can rate and review the show.
I have to apologize yet again for the sound quality on this one. I messed up the settings while we were recording -- fifteen episodes in and I still don't know what I'm doing -- so the overall levels are rather low and inconsistent throughout the episode. It's rough, but listen-able. And I guess it'll have to do.
So without further ado, check out my conversation with Parry Shen...
Some notes about this episode:
Huge thanks to Parry for hanging out. Special thanks goes to
Sabzi
for supplying the beats. And as always, giant thank you to everyone for listening. Please continue to spread the word! This podcast is a labor of love. For future episodes and updates, but sure to
subscribe
. Stay Angry.