Just like the classic Kenner action figures of yesteryear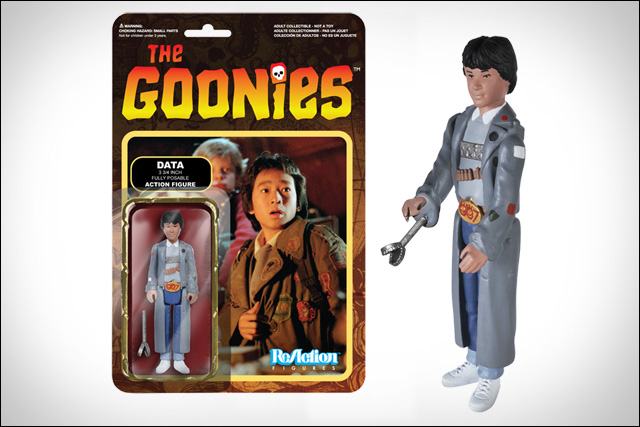 Nice. Here's another one for your action figure collection. I'm really digging this super cool "ReAction figure" of
Data from The Goonies
by Funko and Super7. Data, of course, is the loveably brave, haphazardly tech-savvy treasure-hunting hero played Jonathan Ke Quan in the 1985 adventure movie classic.
The 3 3/4-inch figure features five points of articulation and includes a
"Pinchers of Peril"
chattering teeth accessory. It's not the most detailed Data figure out there -- that would probably be the
7-inch figure from Mezco
-- but I love the retro modeling and packaging, like the classic Kenner figures of yesteryear.
)
For years, I thought it was "Pinchers of Power."
The Goonies Data ReAction figure is due out in October 2014. Pre-order yours
here
.