Pitching coach Dan Warthen called interpreter a 'chinaman'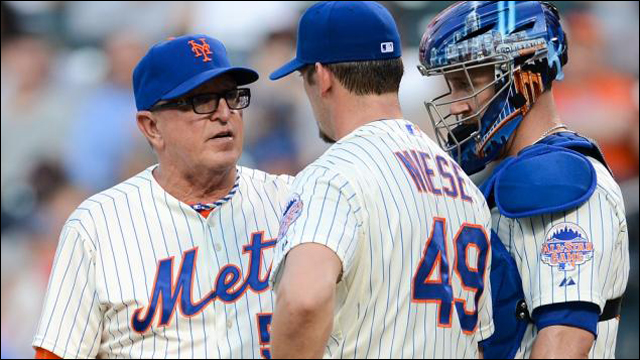 This comes from Stu Woo, sports reporter for the
Wall Street Journal
, who shares about a recent encounter with the derogatory term "chinaman" uttered in an unlikely place -- the New York Mets locker room.
In the Mets Locker Room, an Old Slur Resurfaces
Woo was in the locker room talking to Jeff Cutler, the 30-year old Japanese American who serves as the interpreter for Japanese-born pitcher Daisuke Matsuzaka, when they were approached Mets pitching coach Dan Warthen:
We were talking casually about Asian communities in America when we heard a voice behind us.

"Jeff!"

Cutler and I turned around. It was Dan Warthen, the Mets pitching coach.

"I'm sorry I called you a 'Chinaman' yesterday," Warthen told Cutler.

"It's OK," Cutler replied.

"I didn't mean to insinuate –- I know you're not Chinese," Warthen said. He paused. "I thought it was a pretty good joke, though."

"It was," Cutler said, with a small laugh.

Warthen walked away.

Woo, a 27-year-old Chinese American who grew up in San Francisco, says he can't remember the last time he heard some use the slur -- maybe on the grade-school playground, but not in the dozens of professional sports locker rooms he's covered. Obviously, the moment struck him enough to write about it.
If Woo's recollection of the events is accurate, I'm more struck by the fact that he was apologizing to Cutler for using the slur... and how terrible of an apology it was. He has since apologized... for the apology?
More here:
Mets pitching coach sorry for slur