Sunday, April 5 at the Gene Siskel Film Center in Chicago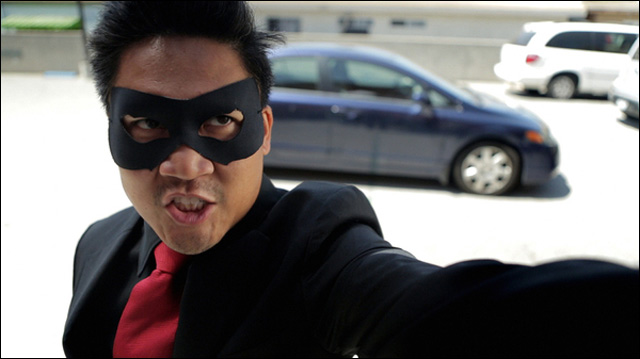 Chicago! This is an invitation to be awesome with the
Awesome Asian Bad Guys
.
National Film Society's action/comedy web series is screening this weekend as part of FAAIM's 19th annual
Asian American Showcase
. This is your chance to see Patrick Epino and Stephen Dypiangco's affectionate homage to the iconic yet nameless Asian movies villains of yesteryear. It's happening Sunday, April 5 at 5:00pm at the Gene Siskel Film Center. Here are some details about the screening:
Sunday April 6:

AWESOME ASIAN BAD GUYS
by Patrick Epino & Stephen Dypiangco

What happened to the actors that played that one Asian villain in your favorite childhood action flicks? Well, it turns out that they teamed up with the National Film Society to avenge the wrongful death of Tamlyn Tomita's twin sister, Pamlyn, in AWESOME ASIAN BAD GUYS. Directors Patrick Epino and Stephen Dypiangco assembled the AWESOME ASIAN BAD GUYS for the very characters that they portrayed on film and what they do best — kick butt.

A screwball comedy that doesn't take itself too seriously, AWESOME ASIAN BAD GUYS is directors Patrick Epino and Stephen Dypiangco's homage to the actors who played iconic, yet paradoxically nameless Asian villains on the silver screen. This tribute has Al Leong, Yuji Okumoto and George Cheung playing themselves in an almost life-imitating-art caricaturization of their most recognizable roles.

Director Patrick Epino and star Dante Basco will be in attendance for the post-screening Q&A. For further information about the screening, as well as ticket details, visit the
FAAIM website
.
Need further motivation? Look who else gets down with the Awesome Asian Badpersons. That's
Agents of SHIELD
star Ming-Na Wen rocking an Awesome Asian Bad Girls t-shirt! Ya damn right: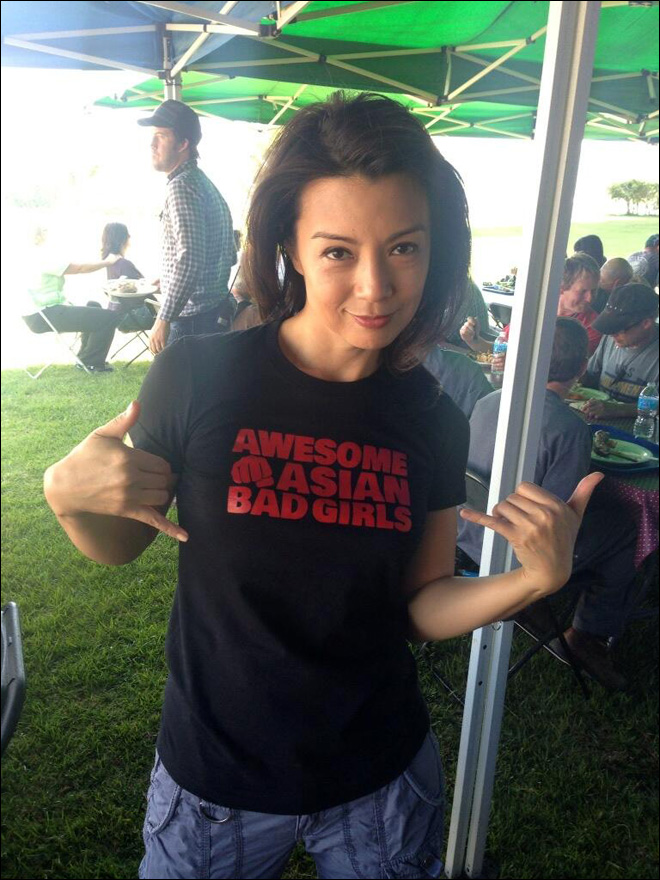 For more awesome Asian awesomeness, visit the Awesome Asian Bad Guys
website
.