20-year-old Andrew Sun's fall from a downtown building has been ruled a suicide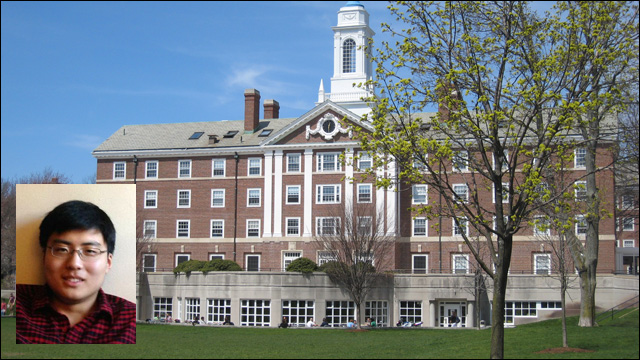 Tragic news out of Boston, where a Harvard University student was critically injured and died after falling seven stories from a off-campus building early Sunday morning. The death appears to be a suicide.
Pfoho Resident Dies after Jumping from an Off-Campus Building Early Sunday Morning
20-year-old Andrew Sun, a sophomore from New Jersey studying economics, died at the hospital early Monday morning from injuries sustained after falling from a building in downtown Boston.
Sun underwent surgery Sunday morning at the hospital for "extremely serious injuries" caused by the fall, College spokesperson Colin Manning said Sunday. By Sunday night, Sun was on life support and was not expected to recover, according to an email sent shortly after 8 p.m Sunday by Pforzheimer House acting Resident Dean Gabriel A. Katsh '04 to House tutors.

"I'm writing with the sad news that Andrew's doctors said his injuries are too severe for him to recover. He is on life support but likely only has a matter of hours left," Katsh wrote in his email.

On Monday morning, that prediction proved to be true. According to the email from Harrington and Durant to the Pforzheimer House list, Sun's father, mother, and aunt were present at the hospital when he died.

Sun was well-known on campus for his active involvement in Harvard College Faith in Action, a non-denominational Christian group. Friends and teachers remembered him as a bright student, a humble listener and a passionate spiritual mentor.
More here:
Humble and Faithful, Andrew Sun '16 Was Quick to Listen, Friends Say
If you or someone you know are having thoughts of suicide, there is help. In the U.S., please call the National Suicide Prevention Lifeline at 1-800-273-8255, anytime 24/7.