Irwindale City Council unanimously declares odor from hot sauce plant a "public nuisance."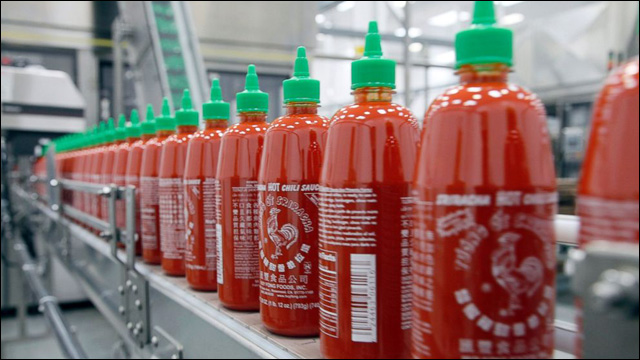 The siege on Sriracha continues! If you've been following the saga, you know that it's been a troublesome, embattled year for Huy Fong Foods, the makers of your favorite green-tipped hot sauce.
This week, after dealing with complaints from neighbors about an alleged strong odor emanating from the Sriracha plant in Irwindale, the City Council officially declared the factory a public nuisance.
Sriracha hot sauce factory smell deemed a public nuisance by Irwindale
Oh hell no. On Wednesday night, the Irwindale City Council unanimously declared the factory a public nuisance. The declaration gives Huy Fong Foods 90 days to find a way to contain the odor, or city officials will be allowed to enter the factory and fix the problems themselves.
The Irwindale City Council's action Wednesday night gives the factory 90 days to make changes to stop the spicy odors that prompted complaints from some residents last fall. Declaring a public nuisance will allow city officials to enter the factory and make changes if the odors persist after the deadline.

The decision came despite testimony by air-quality experts that progress was being made toward a resolution. The South Coast Air Quality Management District said its inspectors have taken air samples inside the plant, and believed the information gathered should allow the factory and the city to resolve their differences.

Attorney John Tate, who represents Sriracha maker Huy Fong Foods, Inc., said the company had been working with the AQMD on its filtration system since the complaints first arose and was committed to finding long-term solutions by June 1.

He called the public nuisance declaration a demonstration of "the city flexing its muscle and thumbing Huy Fong in the eye."

Damn. Despite the factory's ongoing attempts to address the problem in good faith, the city of Irwindale really has it out for Huy Fong Foods. Got no love for hot sauce in your hearts? I smell conspiracy.
FREE SRIRACHA.
More here:
California city declares Sriracha maker a nuisance