Enter to win a 'Nice Girls Crew' Book Club Kit!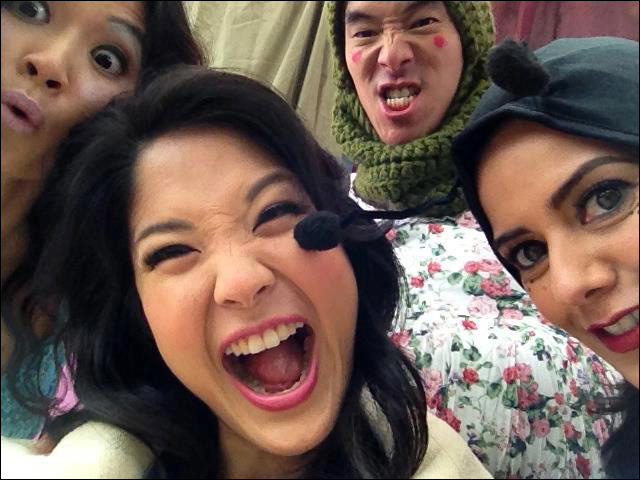 Nice Girls Crew
is back! Three best frenemies in the best book club ever -- Lynn Chen, Michelle Krusiec and Sheetal Sheth -- are back for a second season of the hit comedy webseries, created/written by Christine Kwon and directed/written by Tanuj Chopra. Watch it online starting April 28.
In season two of
Nice Girls Crew
, the book club moves their shenanigans to Sophie's house where we meet Geraldine's mom (the legendary Tsai Chin) and Leena's hot new love interest. There are motivational speeches, literary re-enactments and deadly games of survival.
To celebrate the impending new season, we're doing a sweet giveaway of NGC goodies. To find out how to win, scroll down below. But first, who wants to see a totally awesome
sneak preview
of
Nice Girls Crew
?
Freaking Sneak Preview! For a limited time! From now until Thursday, April 17, you can watch all five episodes of
Nice Girls Crew Season 2
in advance of the official premiere. Whaaaaat. Watch it now. Right now:
[SORRY! SNEAK PREVIEW'S OVER. YOU SNOOZE YOU LOSE. BUT CATCH IT ONLINE APRIL 28.]
Okay, so who wants to win some free stuff? I'm giving away five sets of
Nice Girls Crew
Book Club Kits, each consisting of a set of limited edition bookmarks, a signed
Nice Girls Girls
poster, and a special
Nice Girls Crew
surprise. Sorry, no Corey Haim poster though.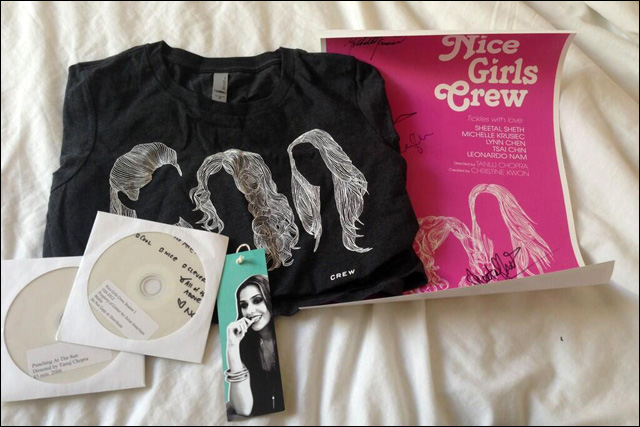 To get your grubby little hands on these goodies, here's how to enter:
Step 1:
Follow
@angryasianman
on Twitter.
Step 2:
Tweet this message:
I want to win a #NiceGirlsCrew Book Club Kit from @angryasianman. http://bit.ly/aam-ngc
Step 3:
I'll randomly pick five lucky winners who will each get a
Nice Girls Crew
Book Club Kit.
Please, only one entry per person/Twitter account. Cheaters will be publicly shamed. The giveaway ends on Monday, April 21, 2014 at 11:59pm PST. The winner will receive a Direct Message with further information. This giveaway is open to U.S. mailing addresses only. Sorry, rest of the world.
Good luck!
Nice Girls Crew
Season Two officially premieres online on April 28. I love these ladies. For more information and updates, visit the Nice Girls Crew
Facebook page
.