Comedy series, based on Eddie Huang's memoir, stars Randall Park, Constance Wu and Hudson Yang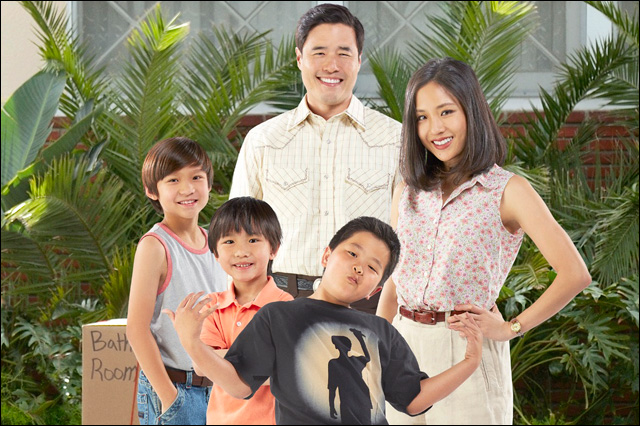 If you don't keep track of the network TV pilot scorecard, and haven't heard the news... Over the weekend, it was announced that ABC has picked up the comedy series
Fresh Off The Boat
for its 2014-15 lineup. The order makes it the first network television sitcom in twenty years to feature an Asian American family.
ABC Orders Comedies 'Cristela,' 'Fresh Off the Boat,' Renews 'Last Man Standing'
The half-hour, single-camera comedy, based on the
memoir
by chef/restaurateur/personality Eddie Huang, is set in 1990s Orlando and follows the misadventures of 12-year-old Eddie and his Taiwanese immigrant family, who experience culture shock when they move from Washington DC to Florida.
Fresh Off the Boat
-- there's some confusion over whether the show is going to be called "Fresh Off The Boat" or "Far East Orlando" -- stars Randall Park, Constance Wu, Ian Chen, Forrest Wheeler and Hudson Yang -- our current
Angry Reader of the Week
-- as the hip-hop-loving young Eddie.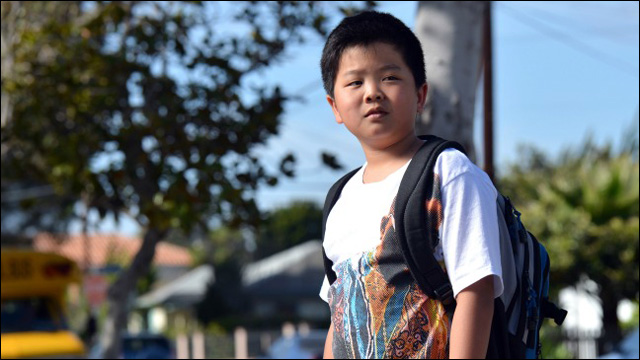 FRESH OFF THE BOAT
It's the 90s and 12 year old, hip-hop loving Eddie (Hudson Yang) just moved to suburban Orlando from DC's Chinatown with his parents (Randall Park and Constance Wu). It's culture shock for his immigrant family in this comedy about pursuing the American Dream. "Fresh Off the Boat" is based on Chef Eddie Huang's memoir Fresh Off the Boat.

"Fresh Off the Boat" stars Randall Park as Louis, Constance Wu as Jessica, Hudson Yang as Eddie, Forrest Wheeler as Emery and Ian Chen as Evan.

"Fresh Off the Boat" is executive produced and written by Nahnatchka Kahn and executive produced by Jake Kasdan for 20th Century Fox Television.

As you know, we've been
closely
following
each
development
regarding this series for a while now, so it's exciting to see it all come together. While many have been quick to make comparisons to Margaret Cho's
All-American Girl
, having read a draft of the pilot script for
Fresh Off The Boat
and being privy to some of the production, I think this is something wholly fresh and different, and really worth looking forward to.
Of course, whether or not the American television-viewing audience is ready to watch an Asian American sitcom family is another question entirely.
More here:
ABC & 20th TV Reach Deal: 'Cristela' & 'Fresh Off the Boat' Picked Up To Series, 'Last Man Standing' Renewed