With co-host Jenny Yang and special guests Taz Ahmed and Jason Lee & Eddie Lee of Jubilee Project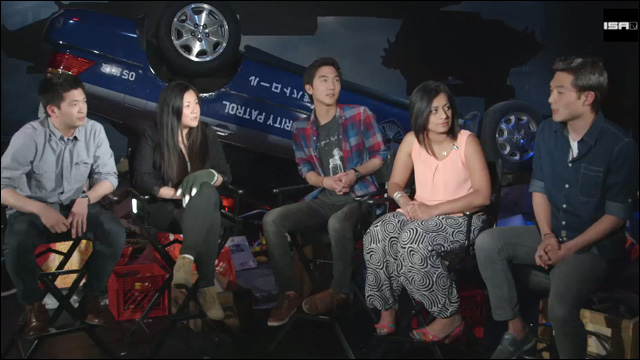 Heeeeeyyy! Proud to share the latest episode of
Angry Asian America
, my web talk show with the fine folks at ISAtv. In episode four, co-host Jenny Yang and I welcome good friends
Taz Ahmed
and Jason Lee and Eddie Lee of
Jubilee Project
(and a special guest appearance from a big green lizard).
We talk about online activism, Asian Americans, and getting people to give a sh*t. This episode was particularly fun because we get to shoot with some cool
Godzilla
set pieces at the YouTube Space in Los Angeles. Jenny has waaaay too much fun with a green foam hand. Take a look:
Thanks for watching! Apologies for the sound issues. We're working on it. Catch up on previous episodes and stay up to date on future installments of
Angry Asian America
by subscribing to ISAtv on
YouTube
.